Best Phone Tracker Applications
Mobile tracking apps can be thought of as a boon for securing your devices if lost. The software is helpful for many industrial purposes as well. Parents can always have the knowledge of what their wards are doing with the Smartphones that they are given for their own benefit.
Companies can keep a look on their employees so that they do not misuse the working hours and the benefits offered to them. Such applications are indeed helpful for people from all categories.
Before moving on with the list of Best phone tracker apps check out – Weirdest websites ever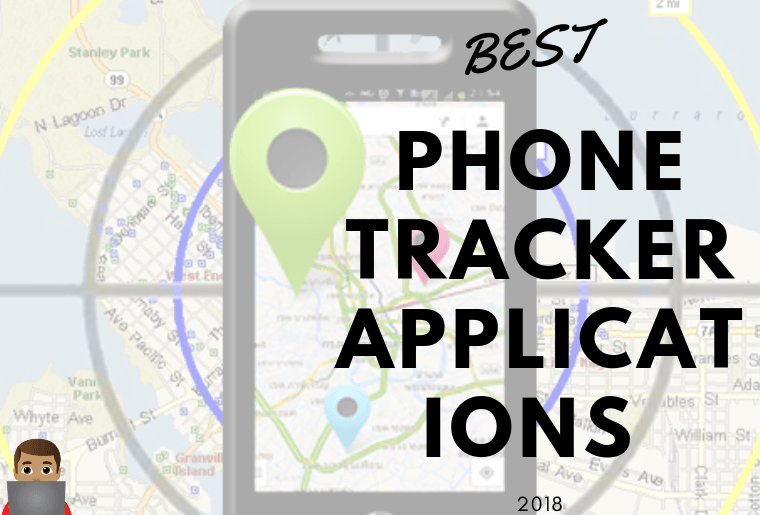 Here is a list of these phone tracker apps which are rated to be the best among many that are present in the PlayStore.
1. SurePoint Spy

With the SurePoint app, you can rest assured that the app will work efficiently with your operating system. Its features are quite impressive and have gained the confidence of many users. When lost, you can automatically lock your device with the help of this software so that it cannot be used until recovered. The GPS system will continuously track the phone by switching on the mobile data only at your own will. Other than all these traits, the software enables you to track all the calls and text messages that the phone is being used for. All these features added together help you to track your phone easily. The one-month subscription of this software will cost you $29.99.
2. Family Locator
The best thing about this app is that it is absolutely free of cost for use. Launched by Life360, this app lets you make your own list of people whom you want to locate in times of need. As the name suggests clearly, you can locate your family members any time you want to by making such settings beforehand. The software is compatible with Android, Blackberry OS, and iOS. The only drawback it possesses is that it is available only for the higher version of Android (higher than Android 4.0.3).
3. Spyzie
Many applications tend to use a complicated algorithm for tracking which makes them take a longer time to compute the location. Well, this is the reason why people prefer Spyzie over many others as it uses easy and simple tracking and locating procedures giving you the results at a faster rate. The monthly subscription price is also low compared to others. It is $9.99. With the friendly user interface, the app has an inbuilt and highly dependable GPS tracker. You also have the option for quarterly or yearly subscription.
Also Read – 
4. Find My Phone from Google
The software is developed by Google and is considered one of the best platforms for tracking devices. Unfortunately, the device is only available for Android users. It does not work on iOS or other operating systems. It is available for use at no cost at all. The main feature of this app includes the usage of three modes which are the Erase Mode, Lost Mode, and the Ring Mode. If the lost device is turned OFF, or not connected to the internet, the software can help locate the device when the network was last ON.
5. Windows Find My Phone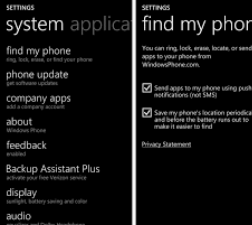 Just like Google, Windows has designed its own tracking software for the devices that run on Windows OS. This application also has an exclusive mechanism of its own for tracking down the target devices. As soon as you give the notification, that your phone has been stolen it sets its inbuilt alarm on your phone. Although the software is exclusively used for Windows phone, it works efficiently with Google Maps in order to track your device without any difficulty. When your phone is stolen, the data that is stored in it is vulnerable. In order to prevent the risk, you can remotely erase the contents of your phone as soon as it is lost. One of the big advantages is that the alarm system works even for the phone which is in silent mode.
6. Cerberus Anti Theft
The application helps you to link your lost device to another Smart Phone so as to get each and every notification. You will get the text SMS on that particular linked phone if your mobile gets out of the specified area that has been pre-marked on your map. When you lose your device, you can track it with the help of the website of this application. It contains in-app purchases. Though it has a highly developed interface, yet it is not very well compatible with certain versions like Android Oreo.
7. Easy Spy
As the name suggests, the software has a simple interface and an easy to use locator. It has an inbuilt spy camera as well as a GPS system. The GPS system has been designed in such a way that on being lost, the location of your device is notified to you in every five minutes. It also has a control panel which holds live feeds about the device. It can also remotely uninstall several apps from your lost device in order to safeguard your private data from being leaked or misused. The calls and the messages can be tracked down until the phone is recovered. It has a different mode of payment. It requires only one- time payment instead of monthly charges. This one- time payment is $6.99. The only drawback is that the Spy camera as mentioned above is only supported by Android and iOS devices.
End of The Line –
The above-mentioned applications are said to be the best ones when it comes to tracking your target device easily and in a speedy process. You can always opt for any of these in order to reach your lost device or track the activities of the target device whenever you want to.