11 Top Online Study Tools Every Student Needs in 2023
Student life can be extremely stressful and torn between a need for studying and numerous other obligations. Since it is hard to find a balance between studying and enjoying the benefits of student life, every type of help is welcome.
Thanks to the almighty internet, there are many diverse online platforms and tools that can help students prepare for their exams, do various tasks, make efficient schedules and reminders and so much more. However, there is a wide range of them, so it is difficult to opt only for one of them.
This is why we have prepared for you a whole suite of useful and practical tools that you will enjoy using. Moreover, we are sure that you will ace your exams and classes in 2023 if you include these tools in your everyday routine.
Here is a full list of the best tools for students:
#1 GoConqr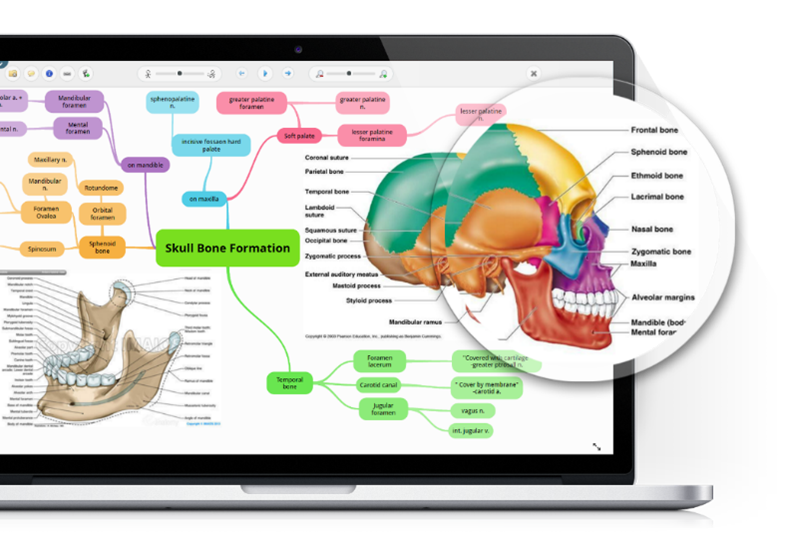 GoConqr will deliver to you the best possible digital learning experience and, therefore, it is one of the most useful tools for learning. It has a big number of integrated features that include mind maps, flashcards, notes, courses, quizzes, slides, and flowcharts. Its built-in features enable you to create whatever type of learning content you want and share it with the community. Furthermore, you can explore the library of over 25 million pieces of content and resources created by the members of GoConqr.
#2 Quizlet
Quizlet is a community of 60 million international students who learn easily and efficiently thanks to the many tools that are included on the platform. You can choose from various subject areas that include all of the basic subjects, such as Arts and humanities, Maths, Languages, Science, and Social Sciences. Quizlet allows you to study with previously prepared flashcards and all sorts of tests and games to achieve better results at university.
#3 Grammarly
Writing is the most usual student activity, so Grammarly would definitely be one of the best choices to succeed academically. If you think that Grammarly is just a regular spelling checker, you are wrong. It shows you the mistakes concerning spelling, grammar, and punctuation and grades your work regarding correctness, clarity, delivery, and engagement. All corrections also come with an explanation and suggestion, so you can be sure that everything will be clear to you.
#4 Evernote
Taking notes and keeping them in one place has never been easier and more approachable. Evernote allows you to create and assign tasks inside your notes, create reminders, scan documents and have them on all your devices, save web pages and edit them, make your schedule, and create notes with amazing templates. With Evernote, you will have everything at your fingertips and stay on track with your day-to-day tasks and activities.
#5 MyStudyLife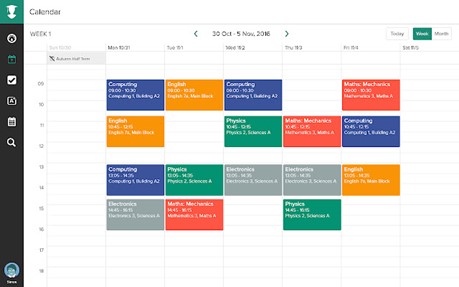 MyStudyLife represents another cool online student planner that will let you keep track of your classes, exams, tasks, and assignments on all your devices so that you can be sure you will never miss a task or exam. The organization is always half of the work, and this is precisely what MyStudyLife can offer you.
#6 Chegg
Learning with Chegg can be an extremely fun and easy-going experience due to the lots of materials and help you can get. Chegg was imagined as an online place where you can prepare for your exams, get help with your homework and specific assignments, or get some support regarding writing tasks. You can get there all sorts of materials, books, and notes you might need to learn fast and easily.
#7 Hippocampus
Hippocampus, named after the crucial part of the brain, is an online platform that stores thousands of online courses and academic lessons that students can watch for free. They cover different subjects from 13 subject areas and can be explored in minutes. It also provides links to other learning platforms and makes the life of a student easier.
#8 Marinara Timer
Marinara Timer is a perfect way to get rid of scrolling through TikTok or Instagram during studying time. With this innovative app, you can increase your productivity and organize your time in a better way. By customizing the time for studying, allocating the time for breaks, and setting up your study goals, you will be more efficient – and all that with Marinara Timer.
#9 Tinycards
Studying with flashcards is proven to be one of the most effective ways of learning quickly. Making your own flashcards could take you a lot of time and would not be so practical, so the best way is to start using an app such as Tinycards. This app created by Duolingo offers flashcards on a broad range of topics, so it won't be hard for you to find an area of your interest.
#10 CourseHero
Another study platform with tons of materials and resources is CourseHero. With CourseHero, you can even find professional tutors and personalized help regarding any subject you need. Also, the platform offers various textbook solutions, study guides, and visual aids that could help you in learning. Moreover, there is always a large community that you can turn to.
#11 Udemy
Udemy is also one of the best online learning platforms that counts more than 150,000 different courses. Most of these video courses are free of charge, while others seek a symbolic price. The topics that are covered in these lessons include business, marketing, music, finance, fitness, information technology, and other contemporary topics. The best thing is that Udemy offers courses in more than 60 different languages, so everyone will be able to find something that suits him.
Conclusion
Being a student in this modern age with so many useful and amazing tools that can help in organization, learning, taking notes, and getting help with homework, writing and study materials seems extremely beneficial. The thing is that many students do not even think about all these possibilities that could truly help them in everyday life. If you are one of them, make your life easier and study more efficiently by getting some of the above.