How to Access Blocked Sites in Schools & Colleges?
Blocking of certain sites in schools and colleges has actually become an official norm for some institutions. This is done keeping in mind the safety and security of the students.
But sometimes there comes a need for students to use these websites while they are at hostels away from their home.
Very often even when you are not a part of the institutions permanently but you are there for a work, it is difficult for you to get access to certain websites if you wish to use the Wi-Fi provided by the institute. But don't you worry, Through this blog post we will let you know How to open Blocked Sites in Schools and Colleges?
Before moving with the methods to unblock websites, Make sure you check out How to use DirectX Diagnostic Tool?

So these are the ways to Access Blocked Sites in Schools and Colleges –
1. ProxySite:

This is quite a trusted site by the users in accessing the sites that are blocked otherwise by the institutes. For using this, just go to the Google search space. Type www.proxysite.com or simply search for a proxy site. Click on the link of the official webpage. You will be directed to a page with lots of ads.
But don't get bothered by them. On the topmost search bar, type the site you want to run like YouTube or Twitter or Facebook. You are ready to use these sites.
One issue can be that if you are using your personal laptop, you will not find yourself already logged in or signed in into such sites, so any settings of your preferences will not show up. You have to sign in again for that.
2. Psiphon Pro:
This is one of the best application software recommended by most of the experienced users. This is an application that can be installed on both the computer and your Smartphone.
For installing it in your phone, you just need to go to your Google Play Store and search for the same. Then install it by following the instructions that come up.
Other such VPN software that can be used for the purpose is the following:
3. ProXPN VPN: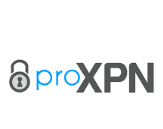 Working with this application is also easy. It is suitable for all platforms such as Windows, Mac, and mobiles. For getting started you need to create your account at the website and then download and install the software by following the instructions that come up.
4. Security Kiss: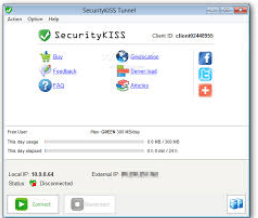 It is said to be the most simple, safe and easy to use tool to access the websites which are blocked by the local Wi-Fi. Your personal data is not misused in any way. With just a few clicks you can surf the internet without any obstructions and restrictions.
5. TunnelBear VPN:
It is also suitable for all platforms like Windows, Mac, Android, and Apple phones. You just need to download and install it following the guidelines carefully.
6. Private Tunnel: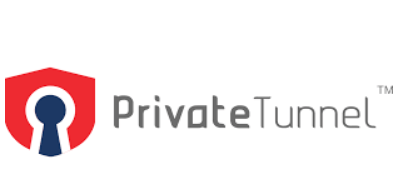 This is yet another tool which is very much trusted by the users and works efficiently on different platforms like Windows and Mac.
7. Wayback Machine: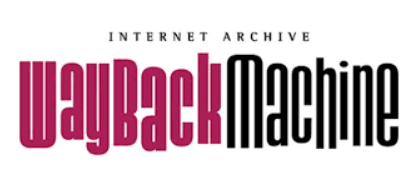 It is an online tool famous for its unique concept of using the cache of previously visited websites (when they were not blocked). Open the Wayback machine tool and type the URL that you want to reach. Now hit "Go Wayback". You are now ready to use the website without any restriction.
8. Hide My Ass: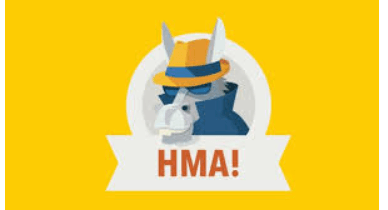 The name itself gives you a hint of safe and anonymous browsing. It has the advantage that it works at a faster speed compared to other options.
9. Proxify: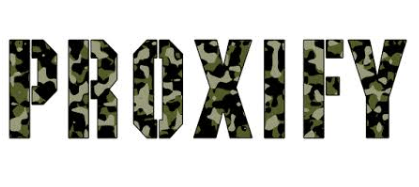 The only difference in this application is that it is a paid tool. But you can definitely go for a free trial and test the features.
Also, check out – 
Other options to unblock websites –
1. Browser Extension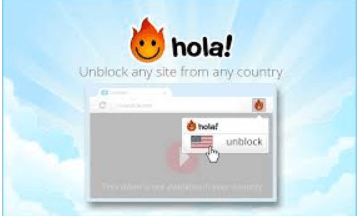 You can install Hola extension for your browser. By this, you can effectively hide your identity when you surf the internet.
2. Using IP address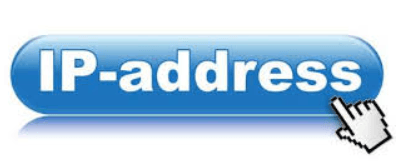 All websites have an IP address for a particular server. So if you can find out the IP addresses of the particular blocked sites at your institute, you can very well reach these addresses by accessing these IP addresses. Now you can find them in the following procedure:
Open the Run Window by pressing Windows Key + R. You can also search for it in the search space.
Now type cmd and hit enter.
In the command prompt Window that comes up type " ping <website_name>.com".
Addition of Proxy On Browser:
There are many proxy sites that are now available on the web and are supported by the browsers. In Google, you might as well have to change the settings to use the proxy sites efficiently. These are the steps that you need to follow:
In the Chrome Window go to settings and then select Show Advanced settings.
Then select Change Proxy Settings.
Under the LAN tab, click on LAN Settings and then select "Use a Proxy for Your LAN"
Now in the address bar enter the proxy site which you want to access. Then enter 80 in the port tab and click on Save.
For doing the same in Mozilla Firefox, you need to follow the given process:
On the menu bar of the browser Window, click on the Advanced and select Network tab.
Click on Connection Settings and go to the manual proxy configuration.
Then enter the proxy site name along with the port and click OK.
Also, see to it that you have checked the option "Use this proxy for all protocol".
End of the line –
With this, we conclude the method to open blocked sites in schools and colleges. If it helps you in any way, Spread the word out and Share this blog post with all your friends.
If you have any doubt regarding the methods listed above, Feel free to comment and let us know.
We hope that we played a small part in making your college life more awesome.
If you liked this article, be sure to check out this great article on how to setup a web browser proxy.