Google Maps Widget will let you easily add as many maps as you wish to your site
Putting up maps on the website can be troublesome and time-consuming for inexperienced web owners, travelers, agencies, and similar. It used to require hiring experts with decent coding and programming knowledge. Well, not anymore! A large number of plugins exist to help you, but none will do the deed as exceptional as Google Maps Widget premium plugin for WordPress. Throughout the time it climbed up to the top position way ahead of the competition. Let's see what this great plugin is all about.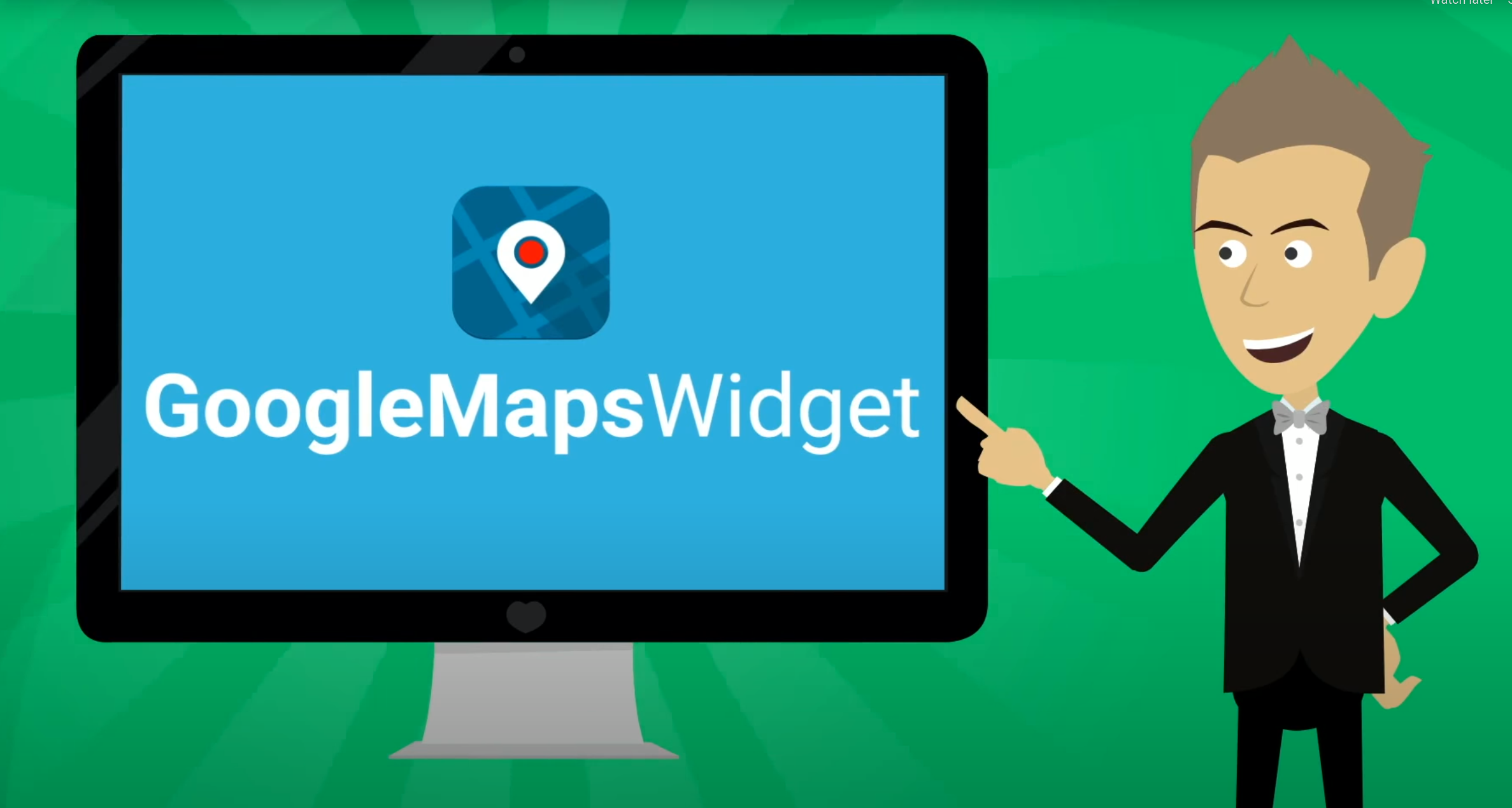 This plugin comes in handy with its features. Info cards have never been easier to make. Google Maps Widget will let you easily add as many maps as you wish to your site. They can be placed anywhere, inside your posts, your menus, or sidebars. You can even add the widgets by pasting a shortcode to your content. Not only that, maps come in mobile responsive and you can customize the maps in line with the needs and aesthetics of your site.
Map options will give you additional options just to give you more advantage over competitors. Advantages now can be taken from the street view, directions, or other elements that Google Maps Widget allows. Every update of the plugin brings more goodies. Right now there are 14 pre-designed color schemes for maps, while the new ones will land upon the update. If you prefer some modification, Google Maps Widget will let you do so.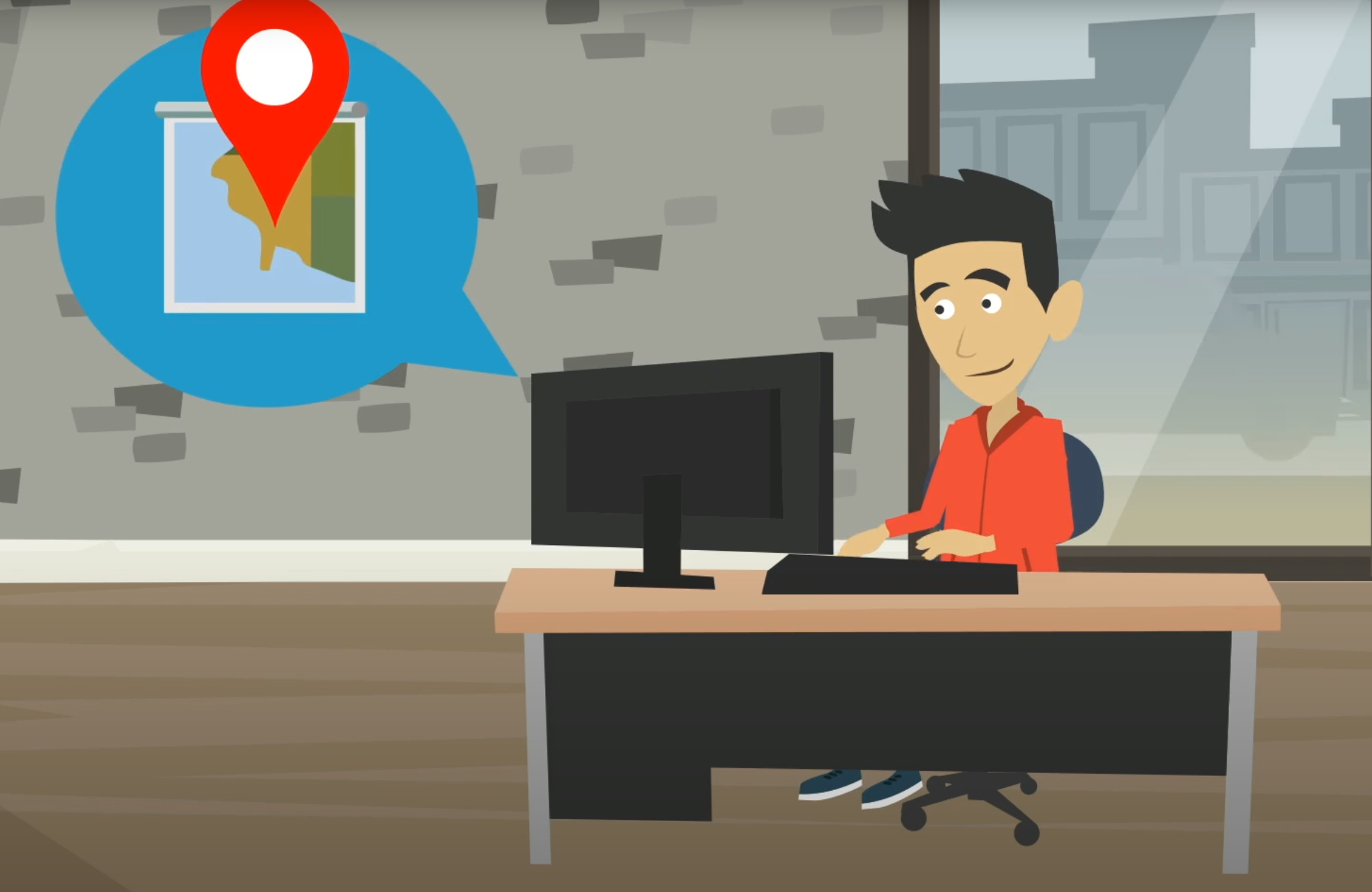 You can use any online customization platform to create a unique color scheme that will fit your website like no other. Support for multiple pins is available, so you can put as many as you want, and additionally, you can separately control the visibility of every single one of them. Colors too. There are 4 thumbnail map formats available and each thumbnail can have a customized pin. Interactive maps are the bullseye. With news ones arriving with updates, currently, there are about 20 lightbox skins. Interactive pin clicks are loved by the users since it opens the description box, or a link or do no action if you wish so.
As for interactive modes, four are available: Streetview, street, directions, and view. Some extra features are added as well, so you can close the box by pressing the ESC button on your keyboard, show or hide buttons, etc. Thanks to shortcode support, maps can be placed anywhere on the site. Just paste a shortcode to your post and the widget will load automatically.
To make shortcode operations simpler, Google Maps Widget lets you create widgets in the hidden sidebar to be used as shortcodes. Support for programming languages is there too. Optimization options for Javascript and CSS will ensure that JS and CSS load only where necessary and only on pages where the maps are placed. It is important to mention that Google Maps Widget will not affect the speed and performance of your site in a negative way. Instead of taking more than 50 or 70 requests, Google Maps Widget does only one. In that manner, your site will remain as fast as it should be and your SEO configuration will stay uncompromised.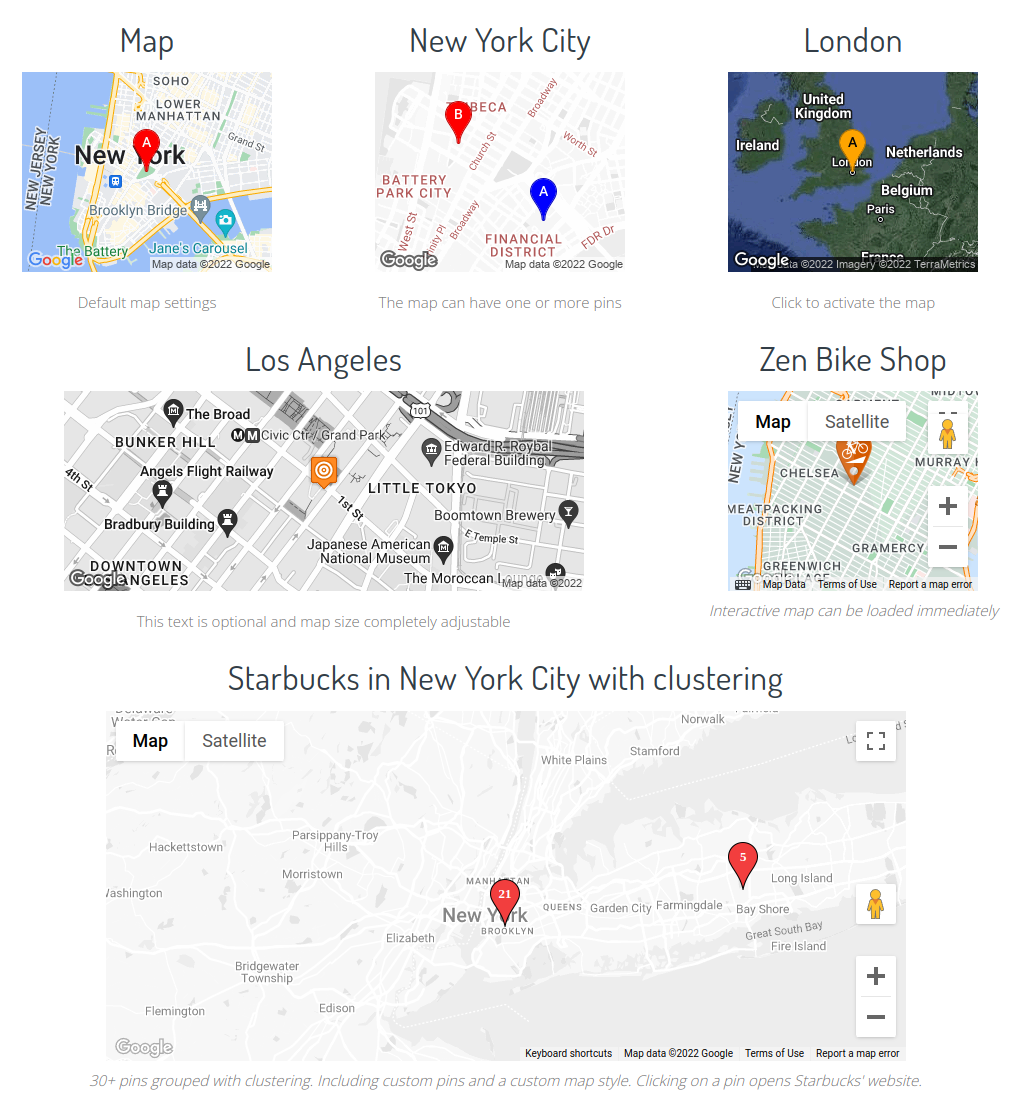 Pricing is divided into three plans: PRO Unlimited Agency, PRO Personal lifetime, and Pro Personal which is the cheapest one. All three of them come with tremendous support and will make you handle the maps easily without involving in coding or programming. The plugin is made to be quite direct and accessible to anyone who wants maps on the website.
The most expensive one is for agencies and the plan will let them use the plugin on unlimited sites, offer upgrades, and will put you as a priority for support when needed. Payment is of one-time nature, except for the PRO personal plan which you pay while you use it and can cancel at any time. If Google's pricing changes – you shall not worry. In other words, this plugin will let you avoid unnecessary costs and expenses.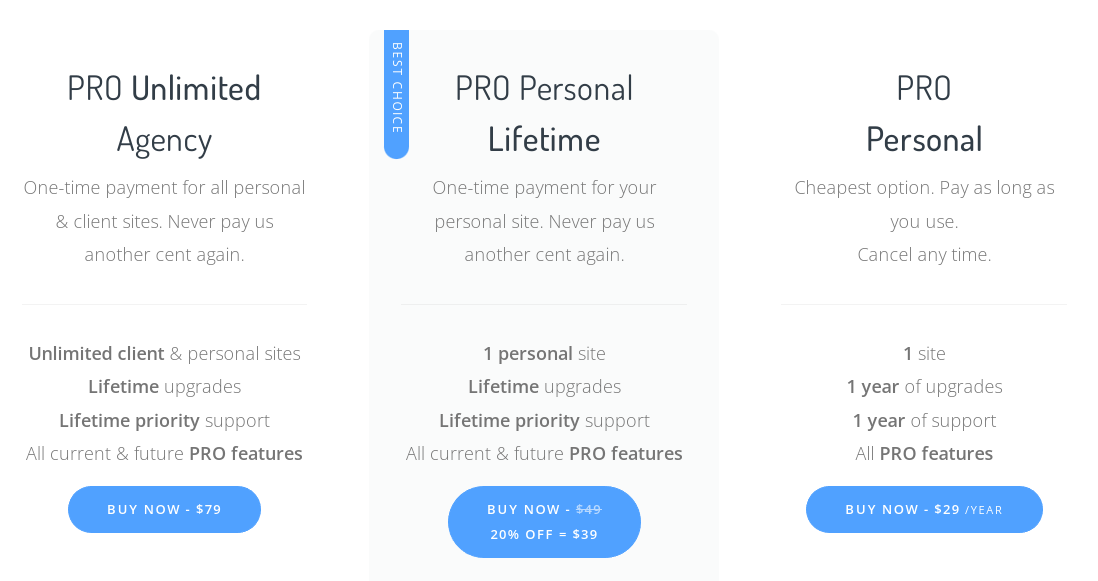 The plugin is designed for everyone who needs maps placed on the website in a matter of minutes. From small agencies to big corporations, it is highly suitable for travel agencies or industries that require using interactive maps. Legit reasons stand behind the use of this plugin. Modern sites require details and finesse to remain attractive to visitors.
The benefits of Google Maps Widget are numerous and it is great for those who do not want to miss clients on the go because it will let mobile site users enjoy a fully responsive map. Google maps remain free with this plugin, Pay-per-view option is substituted with a thumbnail map image without eroding the performance. Today there are more than 100.000 active installations that ensured this exceptional support. It is a simple-to-use plugin that will help you handle the maps on the web with great speed, and radically low API resource usage and therefore will save you enormous amounts of time and money.