The best way to credit yourself or guest authors whose work you publish
Give credit where credit is due! Crediting your authors is not just a matter of respect but it turned out to be a good innovative marketing strategy for both creators of original content and the website where it's posted. WordPress sites enjoy the luxury of having great plugins that can turn some of these tasks into fun and joyful easy work. If you wonder what is the best way to credit yourself or guest authors whose work you publish you are just at the right place at the right time!

Adding a responsive author box at the end of your content is made easy with our premium plugin Simple Author Box. It just fits perfectly on any page regardless of whether the page is loaded on a mobile or desktop device. Not only that, Simple Author Box will let you fully customize author boxes from zero to 100! S chooses what information will be included and how.
Compared to other similar plugins, this one ensures that the author boxes fit your site perfectly and lets you have full control over modification. If WordPress has forgotten something, Simple Author Box did not. In that manner, it offers you a handful of options that are not included within WordPress by default. That means you can easily add guests or multiple authors to certain content without making any user accounts. Let's get a deeper insight into what this plugin can serve you.
Features that come with this plugin in both pro and free versions are the reason for its growing popularity among users. Don't think that a free version will do less of a job, but if you would appreciate aesthetics then you should not sleep over the pro version. Generally, Simple Author Box is easy to set up and use.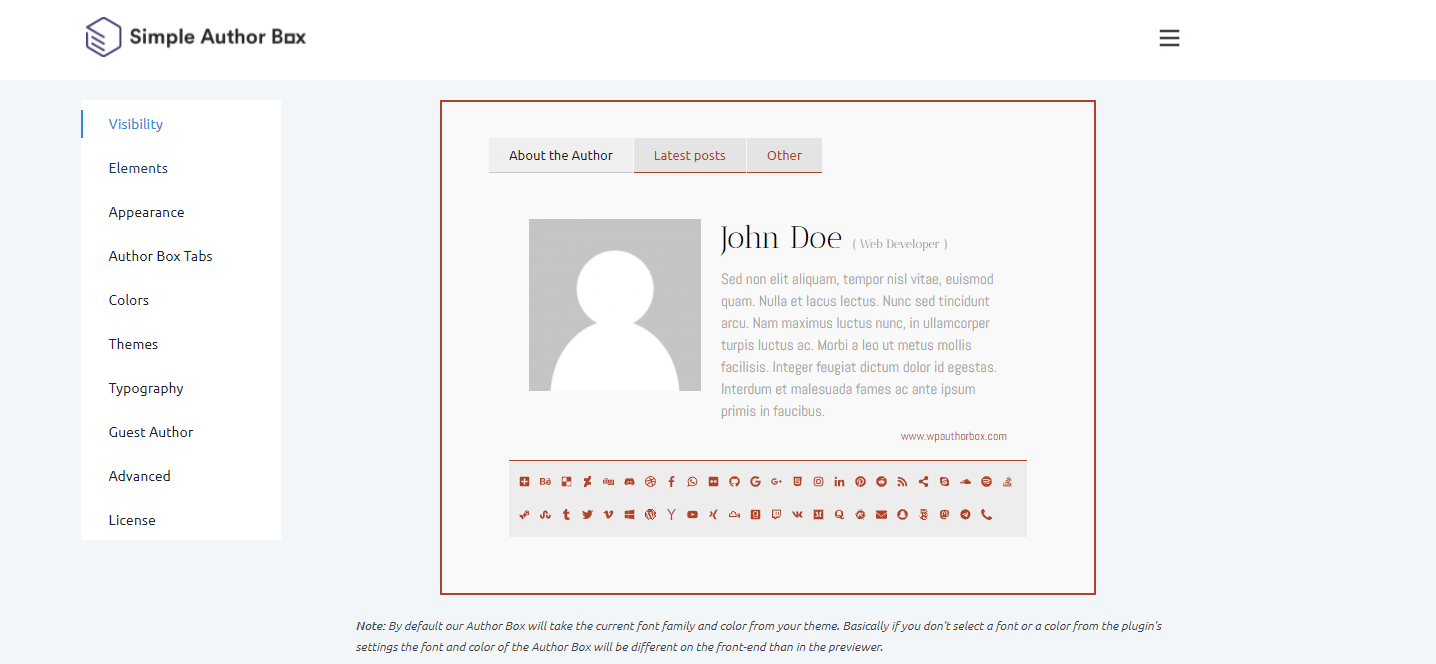 The Gravatar of the choice of your author often at the end of the post will come along with the name tag, website, short description, and social media icons. How great is that? You will notice that a lot of social media icons are there, made for easier and direct promotion of content creators for mutual pleasure.
That way they can promote their work by guessing what – promoting your page! Not a single user made any author boxes without noticing a black and white "preview" box. Although it is not that fancy-looking, it will match the general color aspects of the site. Some extra options are available to PRO users. They are meant to transform cliche author boxes into an attractive element that is completely in tune with your site. One nice example is positioning the box. PRO users as real professionals can put it whenever they want.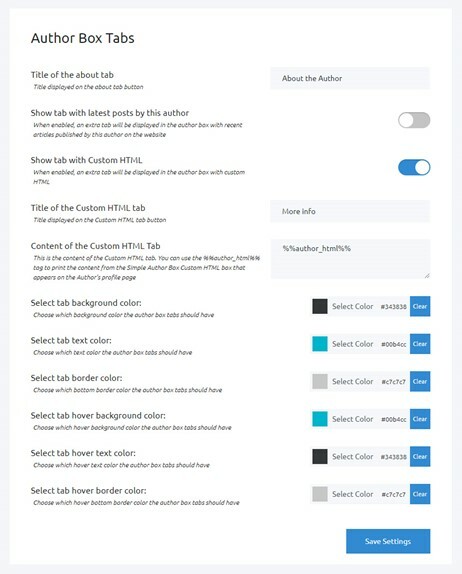 On the top or under the post – it is your call. Linking your author's name to some address outside the site is an option too. With this plugin, you will easily link the name of the content creator to his or her web page or else. Moreover, you can set a rule in case you want the author box to be shown on specific pages or categories. The appearance tab gives you decent options to customize the look of your author box on the site. Padding or margin options and border width adjustments can be set from the menu so you can integrate the author box perfectly with the rest of your site.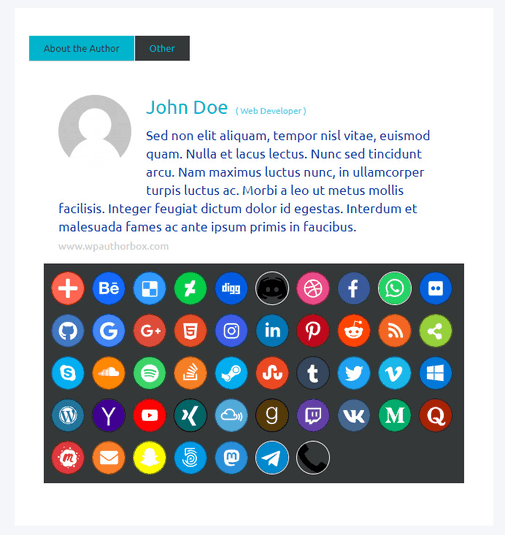 Also, you will be able to modify the image style whether you want it square or circle. Plenty of social icons are there at your disposal, and it will be your call whether the author box will contain a web link. Coloring can be fun, agree? In its essence, the plugin will learn the color information from the theme and use it to make the boxes fully complementary to your site. That means if you don't touch anything, the plugin will do an impressive job of matching the colors of your box with theme colors. Most of it has been taken care of by this plugin, but if you feel creative – go for it! In the Colors tab, you will give all the options you need. Whether you want a different background or link color, font – anything you feel like you can modify according to your needs.
Simple Author Box puts an author box in the posts you publish – we are clear on that.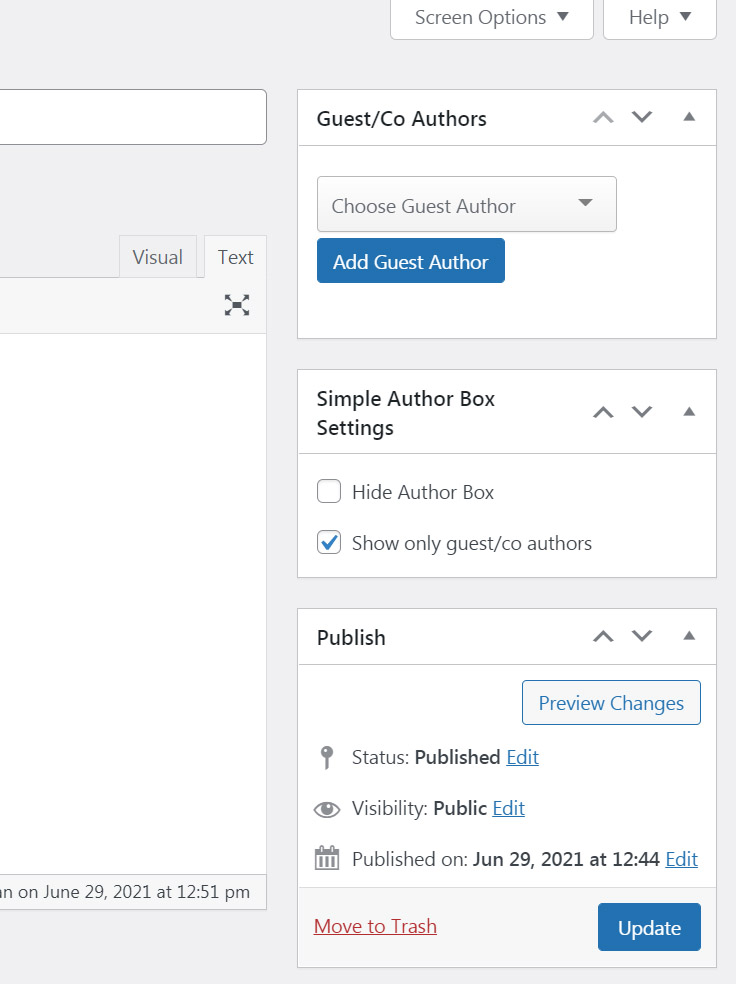 Overall, the Simple Author Box plugin undoubtedly is the greatest way to promote authors of original content on your site regardless of whether it is only you or multiple authors. It stands for a well-developed plugin that promotes creators in favor of your web platform. Because of its "customizable to the fullest" nature, this tool is warmly recommendable for any website that delivers original content in cooperation with one or more authors. Under the tab settings, you can narrow your choices. It will be up to you whether your box will be added automatically or if you prefer showing the box when there is content in the description.