Take care of everything related to SSL on your WordPress website
When you think of site security, an SSL certificate isn't exactly the first thing that comes to mind now, is it? Regardless of this, it is an absolutely essential aspect of any well-functioning website. Without it, you'll lose a lot of traffic as Google will deem your site unsafe and warn visitors to steer clear. So, if you want to know more, keep reading.
What is an SSL certificate, and what does it do?
SSL stands for secure socket layer, and its base function is to encrypt data. This makes browsing on sites that have an SSL certificate much safer than on the ones that don't. It's an extra layer of security for both the end-user and you. And while safety is its main function, it's great for SEO as well. When a website has an SSL certificate installed, there's a little padlock next to the URL. This means Google dubbed the site safe and makes it more likely the site will rank better in the future.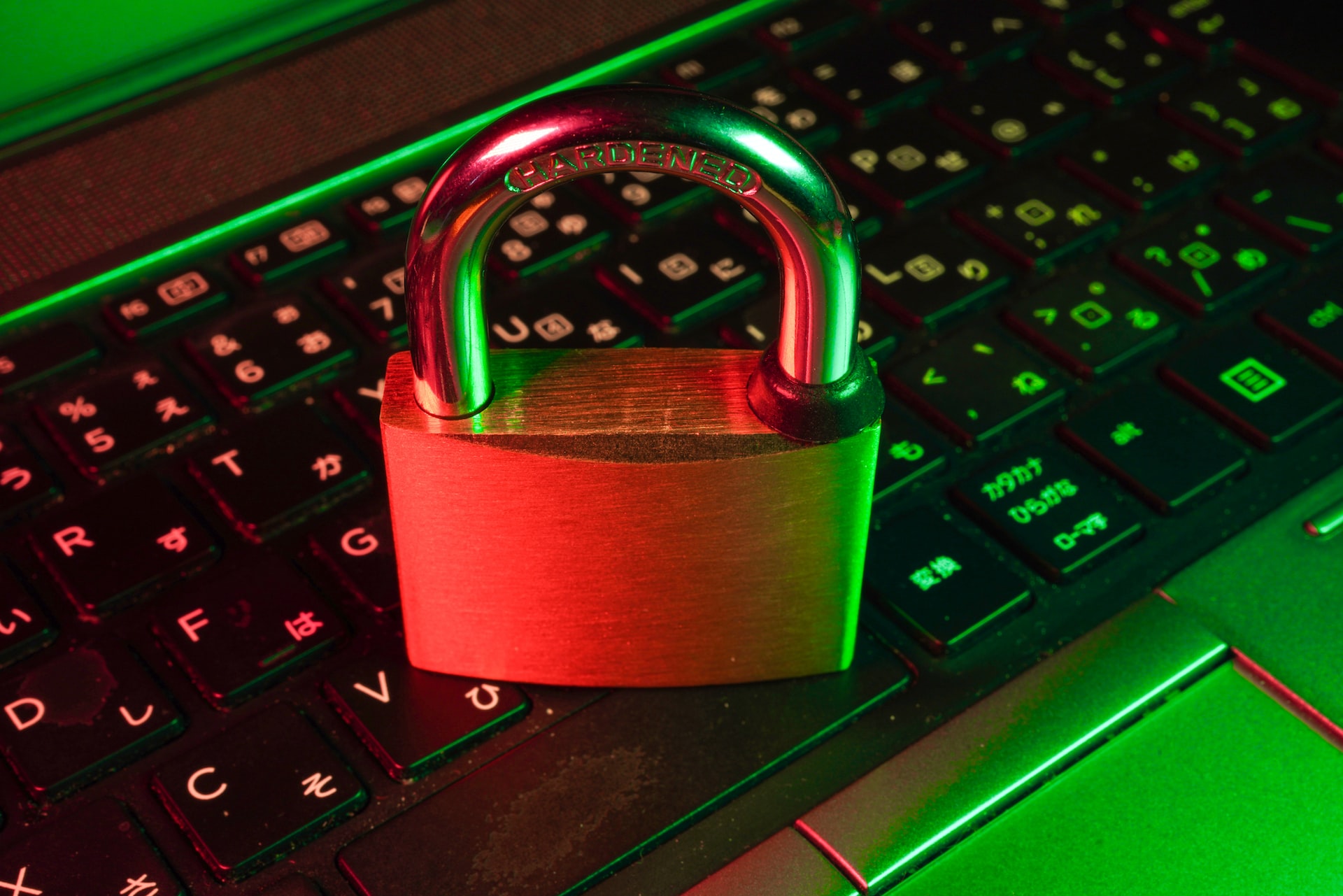 In general terms, you can get an SSL certificate for any site completely free of charge, but you do need to manage it, and sometimes even though an SSL certificate is soundly in place, mixed content errors can happen. That's why it's usually recommended to install a plugin that deals with everything SSL accordingly.
WP Force SSL
WP Force SSL is an all-one WP SSL plugin that helps with setup, management, and traffic redirection from unsecured HTTP to secure HTTPS. Once the plugin has been installed, everything is automatically set up. If you already have a certificate in place, you can use it, but if not, feel free to use Let's Encrypt's free service to get one.
This plugin has only the features necessary for seamless management, so it won't bloat or slow down your site. Quite the opposite, due to its redirecting capabilities, your site will load much faster. Over 200,000 people already use this plugin, and the review section is overflowing with 5-star testimonials. So, let's see what all the fuss is about.
Features
Easy SSL Installation
WP Force SSL makes installing SSL certificates simpler than ever. If you don't already have an SSL certificate, the majority of hosting companies support the free Let's Encrypt SSL certificate, which simplifies the process. To get your first SSL certificate, access your hosting panel and click the "Add SSL Certificate" or "Add Let's Encrypt Certificate" buttons. Use WP Force SSL to quickly activate it on your website after that. Your certificate will be renewed every 90 days if you use this plugin.
Content Scanner
The success of a website might be seriously threatened by mixed content errors. Additionally, manually reviewing all information is nearly impossible. It would take days, and you would waste time that could have been spent on website design or upkeep. The automated content scanner provided by WP Force SSL can and will complete the job within mere minutes.

Since mixed content forces HTTP to show up instead of HTTPS even though the connection is, by all means, secure, it poses a severe security risk to your website. However, WP Force SSL can instantly locate these errors, fix them, and therein improve the health of your website. Additionally, it offers a thorough report so that you can identify precisely which page is the cause of your problems.
Real-Time Monitoring
Having a functioning SSL certificate on the site doesn't stop at installation. Monitoring and maintaining it is also necessary. Otherwise, you run the danger of jeopardizing the security of your website. Because of this, WP Force SSL features an automatic SSL monitor that continuously looks after the certificate. Your licenses will be renewed on schedule, and SSL monitoring makes sure that no problems go undetected.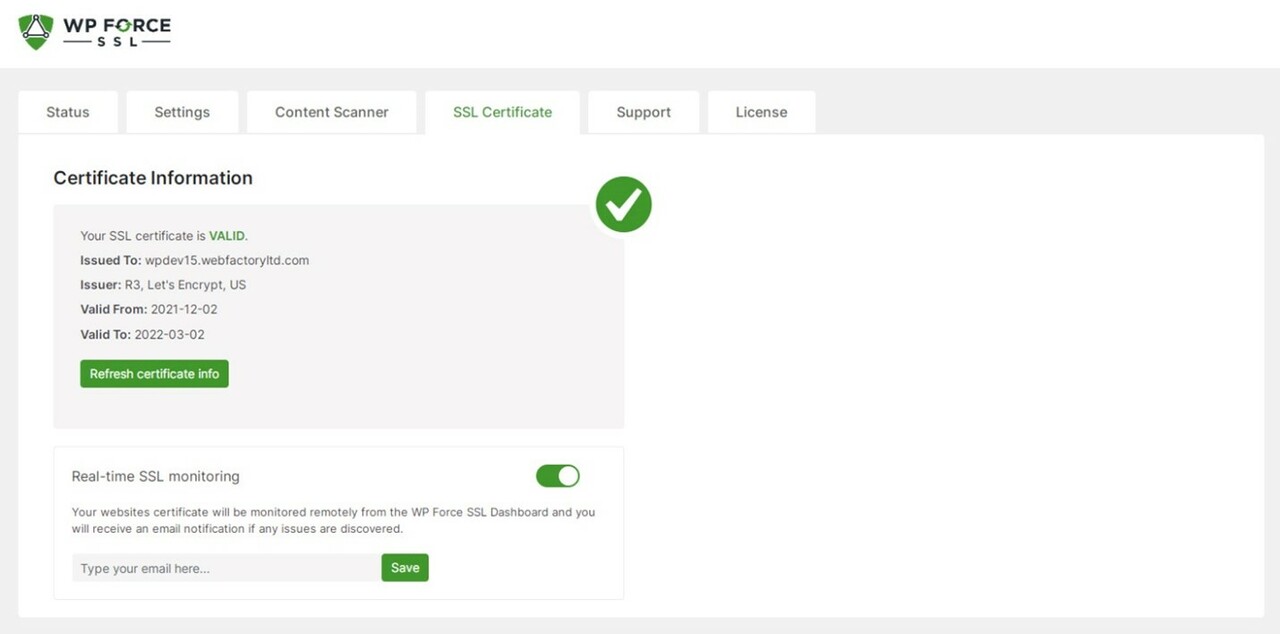 SSL monitoring is a never-ending task, and performing it by hand would be far too taxing. However, this automatic SSL monitor takes on such a demanding task and optimizes it so that you don't even need to worry about it. The plugin constantly scans and searches for over 50 commonly occurring errors, and if it does find them, they will be immediately fixed.
Centralized Dashboard
If you own more than one website, then you'll be glad to know there's no reason to log onto every single one separately. the majority of the information is gathered on a single page that also includes links to all of the client's websites. From this place, it's easy to maintain control over all of your transactions, subscriptions, SSL monitoring, social media platforms, and other items.
Pricing
Considering all of the features of WP Force SSL, the pricing is very reasonable. There are three pricing plans to choose from. The personal lifetime is currently on offer for 59$ and comes with one site license. The other two plans are for teams and agencies. The former costs $89, and the latter $119.
Wrapping Up
WP Force SSL takes care of everything SSL-related. That way, you can just sit back, relax and watch your site flourish.