Easily set up an Under Construction page for your WordPress website
The growing popularity of coming soon pages among all sorts of businesses suggests the order of things you have to do when launching a new website. First and foremost, you want a page that will build hype behind your site before it's accessible to the wider masses.
Think about it as a trailer for a good movie, or a teaser for a hit single. Having a neat coming page gives you an extra advantage in some good crucial aspects.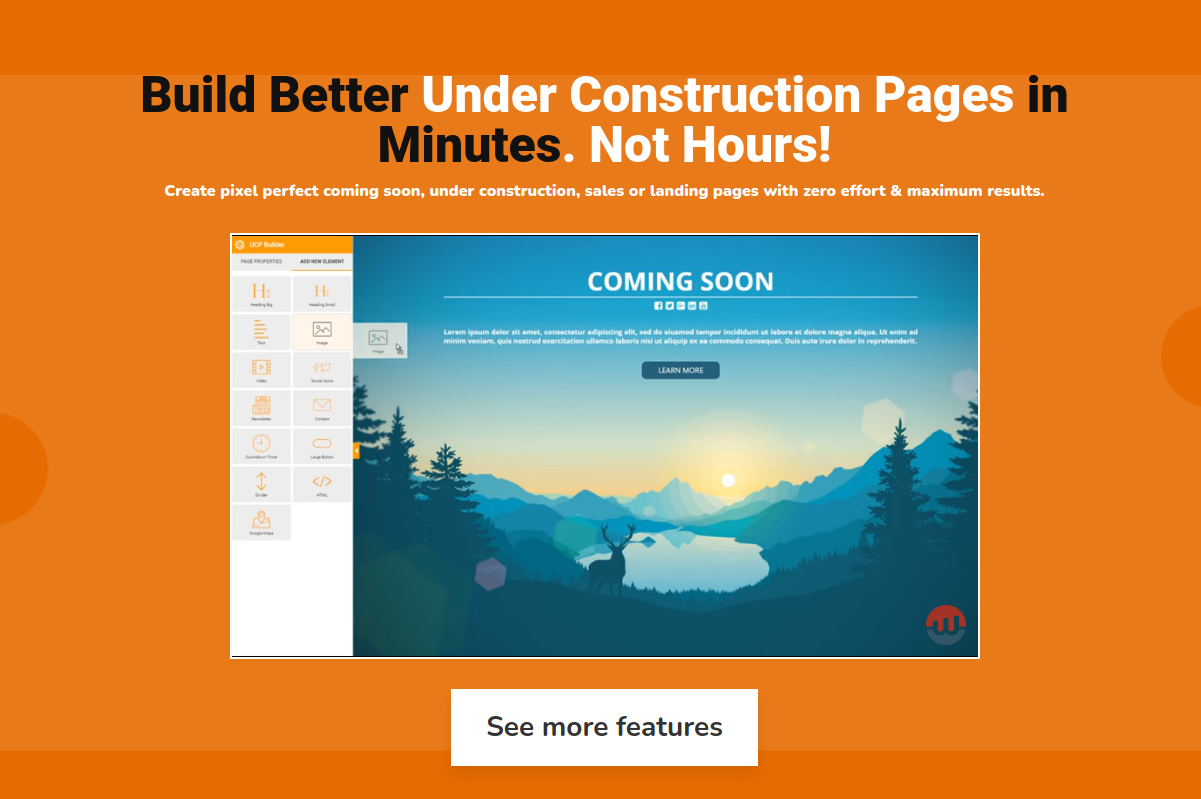 There are a few important aspects of it. Primarily it's going to affect your SEO and get better results quicker. The neat coming soon page will give you additional advantages that will make your site bloom once the official version is launched. Primarily, it is going to improve the search engine ranking so you don't miss SEO success. Since ranking comes with time, ambitious site owners appreciate the start advantage.
Numerous deluxe coming soon pages around the world were made with this great tool called UnderConstructionPage. With a focus on simplicity and necessary features, only this plugin achieved commendable results. Feature-wise the plugin contains only the essential things that you need so you don't waste any time getting used to complicated features.
It is highly user-friendly. Even the novices can set up a great-looking coming page without writing a single line of code. Its Drag & Drop feature undoubtedly optimizes the user experiences while letting them customize the plugin to get the desired results. Customization plays a crucial role since it is the easiest-to-use way to handle the front end of your page.
UnderConstructionPage lets users experiment with features in real time, which means all the changes you choose to do are displayed instantly. This plugin made sure you don't end up struggling with complicated features. Instead, this plugin is locked and loaded and it is only a few clicks that separate you from your desired outcomes.
As any site heavily depends on its visual content, any owner knows that efficiency is higher with high-quality images. Fortunately, this plugin appears more than just ready due to the wide range of options available and more than 2 million HD images. In that manner, whatever type of site you are setting up, UnderConstructionPage will most likely contain a unique solution that will make your platform stand out among many.
Premium quality and 4K images powered by the famous platform Unsplash will save enormous amounts of your time. But that is not all! UnderConstructionPage premium plugin brings more than 320 pre-designed templates that you can choose from.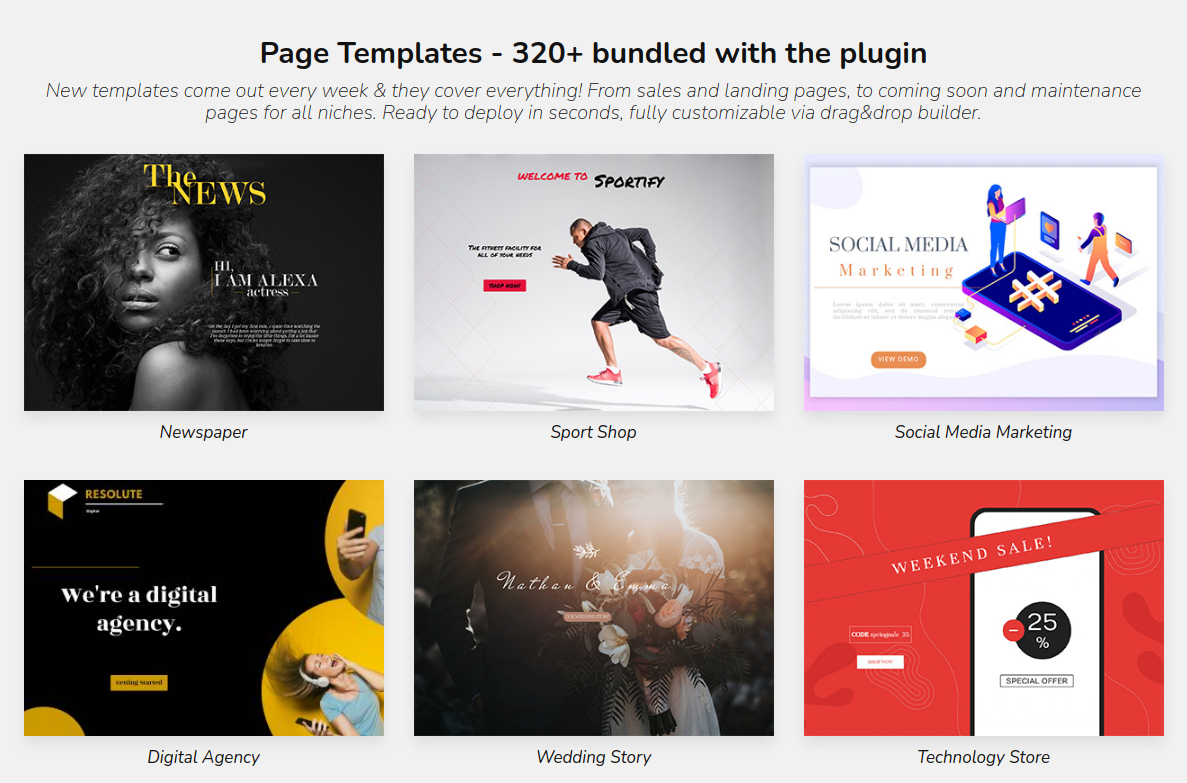 Each one is fully customizable and easy to set in motion with a page builder. The new ones come in every week and we doubt that you will not find complementary visual solutions to your site with this plugin. Especially if there is a time constraint and you are sort of forced to act quickly – this one will be your favorite.
All you have to do is to pick the template and modify the text content and you are one click away from putting up a coming soon or under-construction page. Themes are ultra diverse and cover a huge range of topics, making it even easier for you to impress your customers and let them discover your page at its earliest stage. Whether you run a shop, news, sports, or portfolio type of web – UnderConstructionPage got you.
Generation of tracked inbound links with a single click is available. Sharing the content on social media or with partners can be the key to web traffic with a higher conversion rate. The conversion tracker feature lets you closely watch visitors' behavior on the site. Studying your audience can be the key to future campaigns and promotions. Yet the other page-building task is innovation. One-page builder will hook you up with any type of site: subscriptions, sales, landing, or under construction – it's up to you.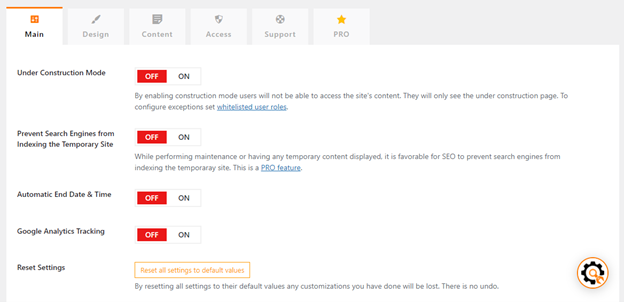 If you're not an expert, you get stressed when you encounter an issue because its resolution can take days and hours. Not with this plugin. UnderConstructionPages serves you with full customer support and there is no spot for unresolved issues. Fellows that developed the plugin are there at your disposal, ready to help you out no matter what problem you might have encountered.
Efficiency and reliability are the keywords describing the client support feature. Some more features are there just to make a solid statement and ensure the plugin continues with the trend of increasing popularity. They include whitelisting users and user roles, control of the cache, import/export settings, SEO configuration, direct access lines, and white label licenses.
There are two versions of the plugin: free and pro. The free version will do a great job but in case you need some more features and customization options you don't want to miss out on the pro features. Keeping the price affordable is what drives users to engage with the pro version. Besides the free version, you can obtain annual and lifetime licenses.
Speaking of yearly costs, there are three plans on the scale of basic to pro. The agency plan is probably the most flexible option available since it will let you put up this beast of a plugin on 100 personal or client sites, including Zapier integration and white-label licensing, templates, etc.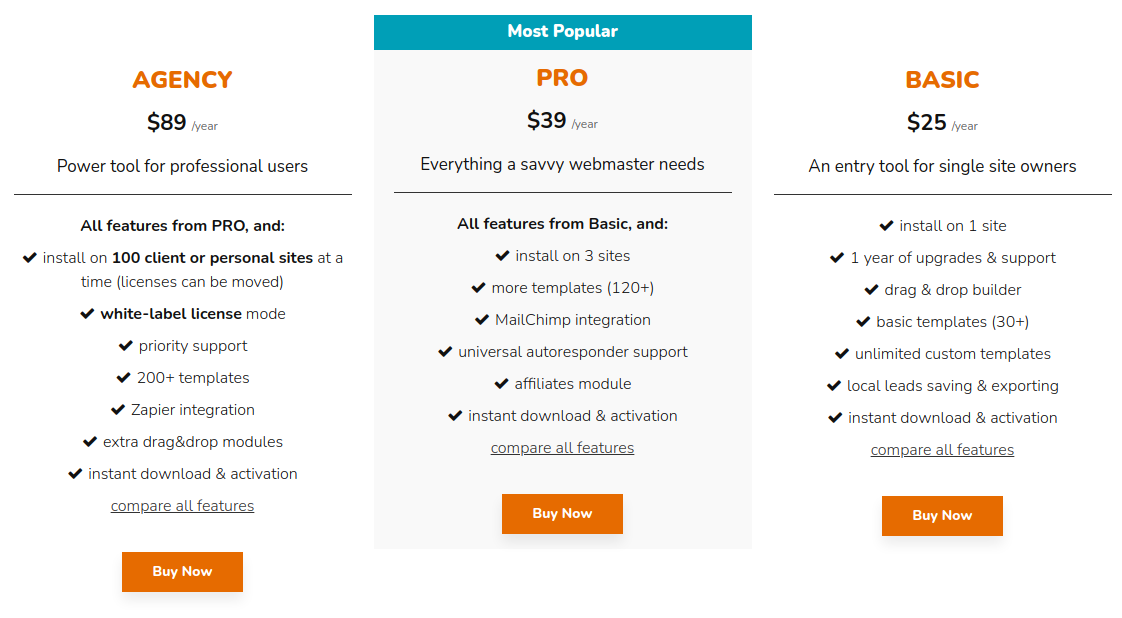 The success of your web development experience will depend on the landing page you have. UnderConstructionPage plugin will enable you to create a unique and attractive one-page whether it is coming soon, under maintenance, or landing page. The process of creation is filled with simplicity, efficiency, and support. A lightweight plugin that will not slow down your site but will give it a great set of functionalities. It is very fast and lets you subtly hide the development process behind an under-construction page.
With full customization and a bunch of useful features available, UnderConstructionPage remains the number one choice for those who are working on developing a new or improving an existing site without losing the SEO juice.