An initiative by the XBMC Foundation, Kodi, an open-source software media centre is the best option available for streaming media content, right from movies and videos to music, sports, and many others.
Best Kodi Addons allows the user to store and access this content across any device, be it your TV, laptop, phone or tablet. It's most compelling features is that it is compatible with every major operating system, be it Windows, Mac OS, UNIX or the Linux.
Kodi is the one-stop solution to all your content streaming issues. Concerning music, Kodi can work with formats such as MP3, AAC, and OGG. Kodi can stream videos in the ISO, 3D AND H.264 formats. Moreover, it is capable of adding posters, fan arts, trailers, etc. to imported films.
Your favourite shows/programs can now be stored on your TV. Best Kodi Addons facilitates streaming and recording live TV, viewing your pictures on the screen and many more facilities.
How does Kodi work?
Use a step-by-step guide to set-up Kodi on your device.
Open Kodi, and click on the Add-Ons option
Click on the box icon present on the left-hand corner of the screen.
A list will appear, click on Install from repository
Click on Video Add-Ons for videos, also there is another add on options such as those for music, sports, and games.
Click install, after which a confirmation will appear on the screen.
Navigate back to the home screen
You will find your add-on and you are good to go.
It has been recommended to install a high-quality VPN before using Kodi, as it ensures the security of your connection and you can also access geo-restricted content. Your privacy can be harmed, as third-party addons contain potential malware, a VPN can protect your device from this malware, viruses, and hackers.
Best Kodi Addons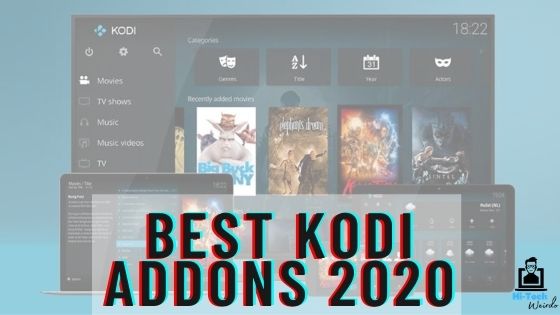 Best Kodi Add-Ons for Movies and Tv
The following movie and TV add-ons work best with Kodi
PlayOn Browser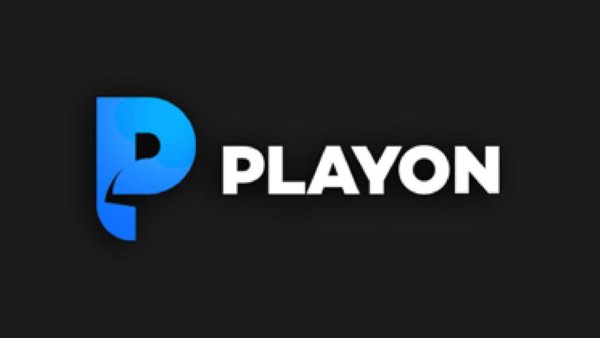 It is a streaming media brand and software suit. Channels such as Netflix and Amazon can be accessed through PlayOn, however, you are required to have an existing account and only limited services are free, for premium features a monthly subscription is required.
A variety of movies and TV shows from the US are available with the option to record them and skip commercials.
FilmRise
If you are an ardent movie watcher, there are 7,500 + movies available on this legal movie streaming network.
It has a diverse line-up of fan favourites from classic TV programs to award-winning films. A must-have add on for all those boring weekends.
Viewster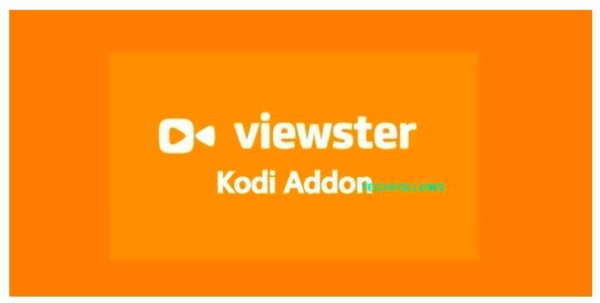 A Switzerland based streaming service, Viewster offers free access to several TV shows and movies, and unlike many streaming networks, it is free from geo-restrictions which means that you can watch it whenever, wherever without censorship.
YouTube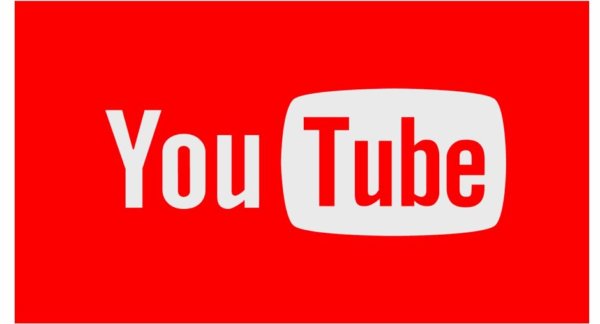 YouTube is undoubtedly the most famous and used video streaming app worldwide. A definite must-have, with Kodi you can now watch anything right on YouTube from tutorial videos to full-length programs.
Although not all movies and Tv shows are available on the network, it has so much more to offer.
Crackle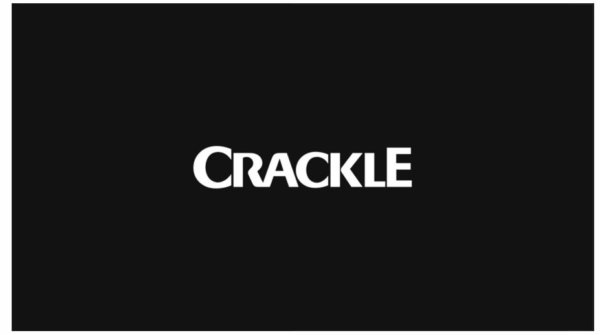 Sony's Crackle is a US-based video streaming platform that is host to many Hollywood movies, TV series and originals, which are all legal and are Sony-licensed.
You can set up a free account to see fewer ads and also pick-up where you left off on any device.
Best Kodi Add-Ons For Live Sports
Sports-lovers can try the following Kodi-Addons to watch their favourite sport such as soccer, boxing, WWE, Cricket, etc.
Halow Live TV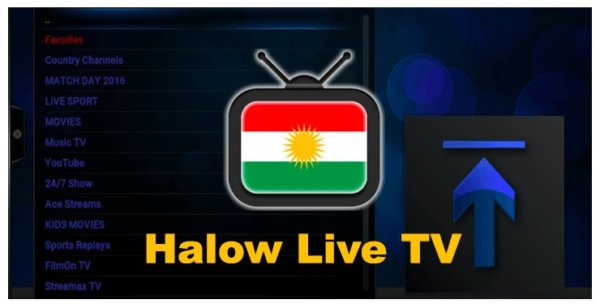 This addon allows users to watch Live TV from all around the world for free. It provides access to Country Channels, Matchday, Live Sport, 24/7 Shows, Music TV, YouTube, and premium soccer content. It is very reliable and features high-quality streaming.
Planet MMA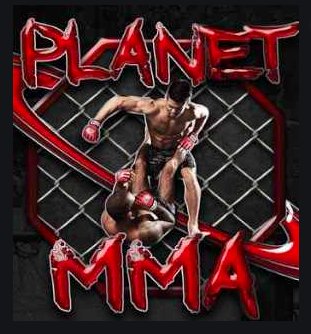 You can now watch the UFC Fight Night, contender series, Ultimate Fighter series, and more such major events with Planet MMA. it is built around the fast-paced action of MMA and the UFC. If you are a fan of the sport, then you should install this addon to your Kodi.
Pro Sport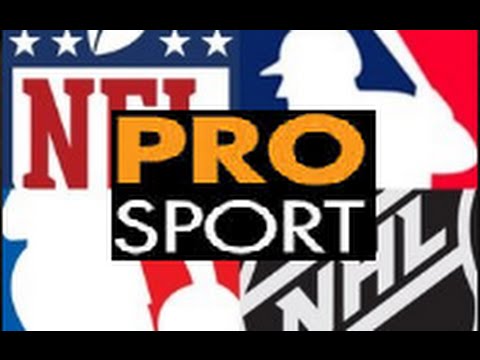 Pro Sport provides access to a wide range of sports from American football to hockey to basketball. You can get live streams from the NHL, NFL, NBA, and MLB. This addon uses Reddit to get the stream links, hence you are always updated from big online communities.
cCloud TV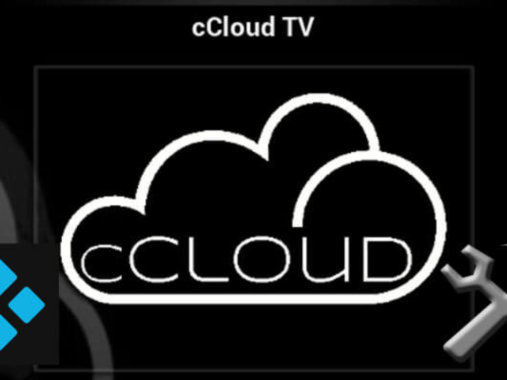 It is the primary source to watch Live TV on any Kodi-device. It is an all-in-one add on, where other users also add streams, so there is a lot of international content, such as TV shows, football, and other sports too, which might not available on other add-ons. The country is specified on the channels list, so you can make use of your VPN for geo-restricted content.
WWE on Demand
This addon is specifically meant for WWE-enthusiasts. Users can watch replays from past events and also access PPC blockbusters, WWE on Demand is the best addon available to view WWE content.
Best Kodi Add-Ons for Music
Music is a universal language, and not a single person exists who does not listen to music. Some of the best Kodi- addons for music are enlisted below.
Jukebox Hero
This music-addon arranges content for you right from YouTube. The music is of high quality as it has been streamed from YouTube.Another benefit is that you have access to all your favourite music genres on Kodi. It has an excellent collection from various categories such as UK Charts playlists, US Charts Playlists, 1000 Most Popular Artist and many more.
All Kinds Of Music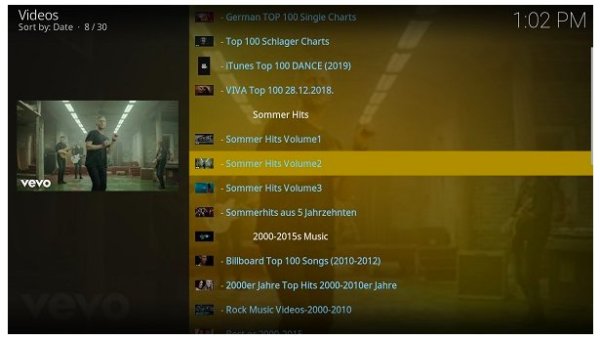 Just like the name suggests, this addon enables the user to access all kinds of music. The categories range from Summer Hits to Billboards Top 100. You can keep tabs on the latest songs with Kodi.
FDJ
Listening to your favourite genres of music just got a lot easier with the FDJ addon available on Kodi, FDJ contains a wide variety of music categories such as Techno, Rap, Trance, IDM, etc. Don't miss out on new music releases and you can also watch music videos through FDJ.
Now Music USA
With the largest music addon library on Kodi, Now Music USA includes music ranging from old songs to new releases. A separate section is available for the other genres such as Rock, Hip-Hop and Pop.
Jamzz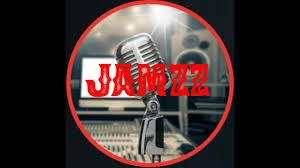 It's a must-have addon for all the intense music lovers, it provides access to Heavy Metal, Classic Rock, Alternative and so on. It scraps its content from YouTube. There's a lot to explore through Jamzz.
End of The Line –
There are many more addons on Kodi which can be tried out. We at HiTech Weirdo constantly aim at keeping you updated with the latest developments in the tech world. Check our website for more information related to the best applications and technology.