How to Establish Yourself as a Professional Video Editor
The demand for good video editors has been growing recently due to how popular video content has become. Platforms like Instagram and Facebook have implemented video players, and it made brands rethink their marketing strategies on social media.
After all, videos are easier to process than a wall of text or a simple image. Not to mention that if you add nice background music and a compelling voice, you can expect even greater results.
Twitch TV is another example. While the content creators do not need video editors to stream, many streamers monetize their content by adding highlights on YouTube. And putting a proper video is not that simple when you lack the necessary tools and experience.
And it is not just the internet that you can use as a source of income. There are multiple jobs in the real world out there, like directing, camera crew, or various assistants. In other words, learning the video editing craft will not go to waste. The question is how to become good at it.
Get Reliable Computer
You cannot become a professional video editor without experience. And to gain experience, you will need work tools. A computer is probably the first thing to get if you do not have one.
Keep in mind that video editing requires resources, and any old laptop or second-hand PC will not cut it. No, you need to invest in something like a Mac.
MacBooks come with iVideo, a built-in video editing tool, so learning simple editing processes should not be a problem. For example, how to crop a video mac already has or that you have downloaded from the internet.
Of course, down the line, you will likely need to switch to more professional video editing software, but beginners should find iVideo decent to learn with and get the basics down.
For Windows users, you can download and install Clipchamp Windows app from Microsoft Store, and start creating or editing your video projects to your computer."
Contact Potential Clients Directly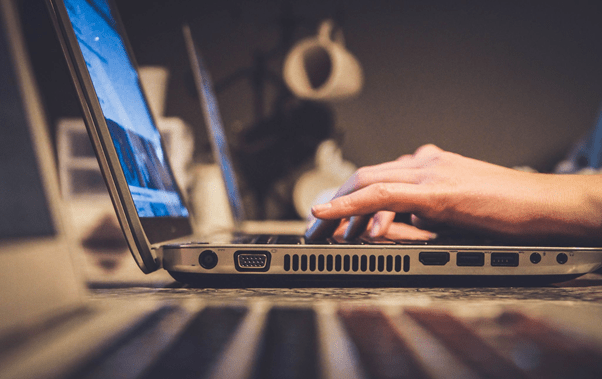 Once you have the necessary tools and some experience, get in touch with potential clients directly. There will be many competitors who are pitching their skills as well, so you will need to impress to get a gig.
Overall, it is necessary to build a proper portfolio that showcases your experience. If you are sending someone an example of your work, make sure that it looks professional. Otherwise, you will struggle to prove your worth. If anything, most people will probably ignore you.
The reason why you should get in touch with potential customers directly is pretty simple. First of all, you should not expect clients to come to you while you are still in an early stage of your video editing career. Only established editors receive messages from people who want to collaborate.
The second aspect is that you show initiative by being proactive. This is an underrated quality that many people appreciate.
Finally, keep in mind that the more people you contact, the higher the odds of actually landing a client. If you send 100 emails and only 10 people read those emails, one or two might be interested in your services, which is more than enough for an aspiring video editor looking for real work experience.
Establish Yourself on Relevant Platforms
When you reach a point about being comfortable with your skills, you can look to expand your network even more.
Establishing yourself on relevant platforms and gathering positive feedback is a good approach.
For starters, register on Fiverr and Upwork and get some gigs. The pay may not be great, but the primary objective here is to get a few five-star reviews on your profile which will translate into more clients in the future.
These platforms are quite competitive, and hardly anyone will hire a video editor or another freelancer if they do not have testimonials from prior customers.
Besides Fiverr and Upwork, you should also join social media sites like LinkedIn and Facebook. Both have general freelancer groups and groups specifically for video editors and people looking to hire an editor.
The bottom line is that establishing yourself on as many different channels will increase the chances of finding new customers.
Create a Website
The last piece of advice in this article is regarding a website. While social media and freelancer platforms can net you plenty of clients, you should also spend some time developing a website or hiring someone who can do this task for you.
Some people look for video editors by googling them. Therefore, not having an SEO-friendly website means missing on potential clients who may reach out to you after stumbling upon your site via search engines.
Your website should include contact information, customer testimonials, a professional look, examples of your work, and mobile optimization because roughly half of all the internet traffic comes from smartphones and tablets.