7 Recommended Tools To Build Business Dashboards
As the volume of data grows, conventional business models are placing stress on data visualization.
More firms choose business dashboards to manage this data and make insights from it efficiently. As a result, companies are becoming more data-driven in their operations and strategic activities.
This is due to the extraordinary competitive climate and market problems. However, the large volume of generated data poses a significant problem. The most effective solution to this problem is to use modern dashboard technologies.
These dashboard-creation tools are an excellent alternative to traditional data collection methods. They present your data visually while maximizing revenue and cost-efficiency.
They replace conventional methods with modern and professional technological features.
This facilitates your business growth by effectively and beautifully presenting your data. This post will be helpful if you're looking for a new business dashboard tool.
Continue reading to learn more about business dashboard development tools and which is best for your company.
What are some of the top tools for building business dashboards?
Companies can use dashboard software to see historical, present, and future data. In addition, you can make interactive graphs and charts to make more educated choices. Finally, let's look at some of the best tools for achieving these goals.
How does FusionCharts enable elegant dashboard building?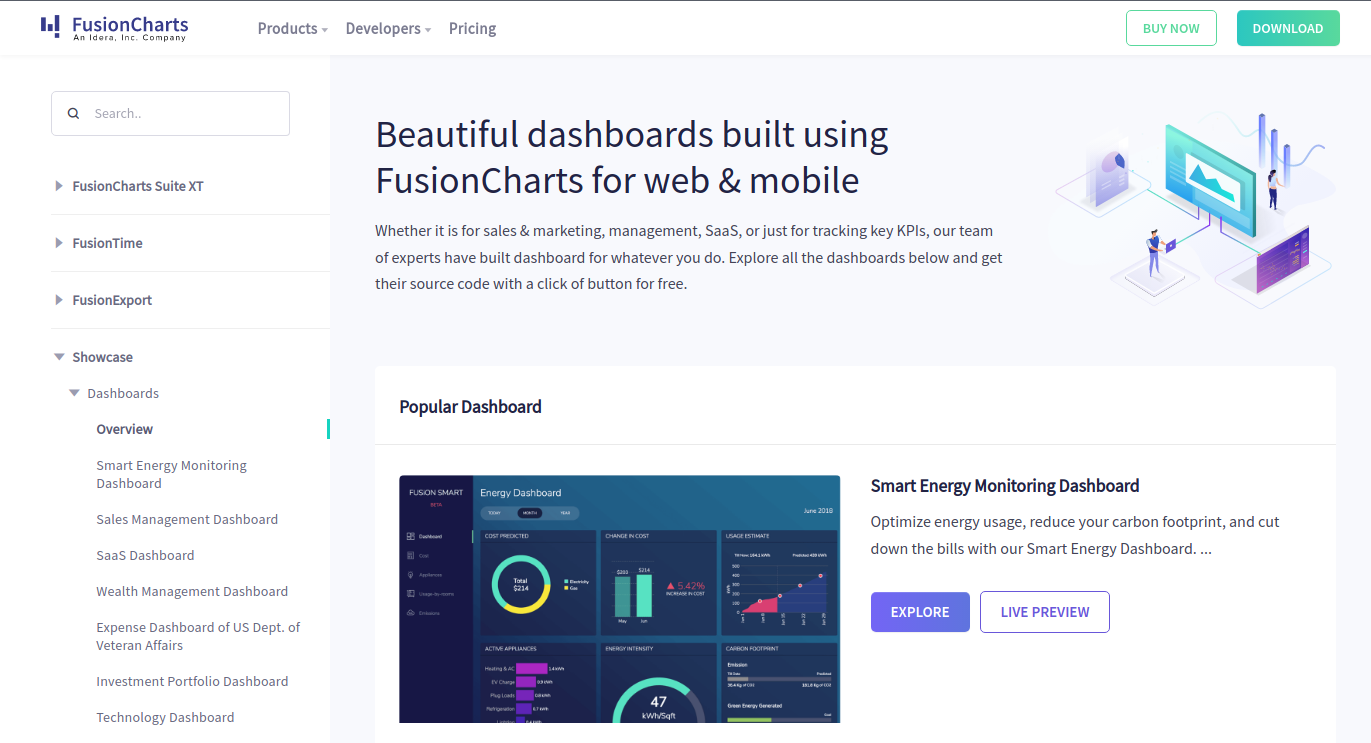 FusionCharts is one of the best business dashboard building tools and has proved itself ahead of its competition. It contains a vast multitude of covetable features that are truly revolutionary.
FusionCharts aims to help businesses and individuals visualize their data effectively. For example, they allow you to create stunning visuals while keeping the process budget-friendly.
You can create stunning dashboards for desktop and mobile devices alike. It is consistent, fully customizable, and meets your requirements.
Why is Microsoft Dynamics 365 hailed as an ideal customer-driven tool?
Businesses typically regard Microsoft Dynamics 365 as the top solution in terms of customer consideration. It values client feedback and is built precisely to meet their demands. It primarily focuses on CRM and ERP systems.
Also, it offers both on-premise and cloud solutions and customer insight choices. It's effortless because it's part of the Microsoft ecosystem. So, for example, you can create stunning dashboards that are personal and effective at showing large amounts of data.
However, professionals frequently criticize Microsoft Dynamics 365 for difficult navigation.
How does iDashboard enable extensive profit analysis?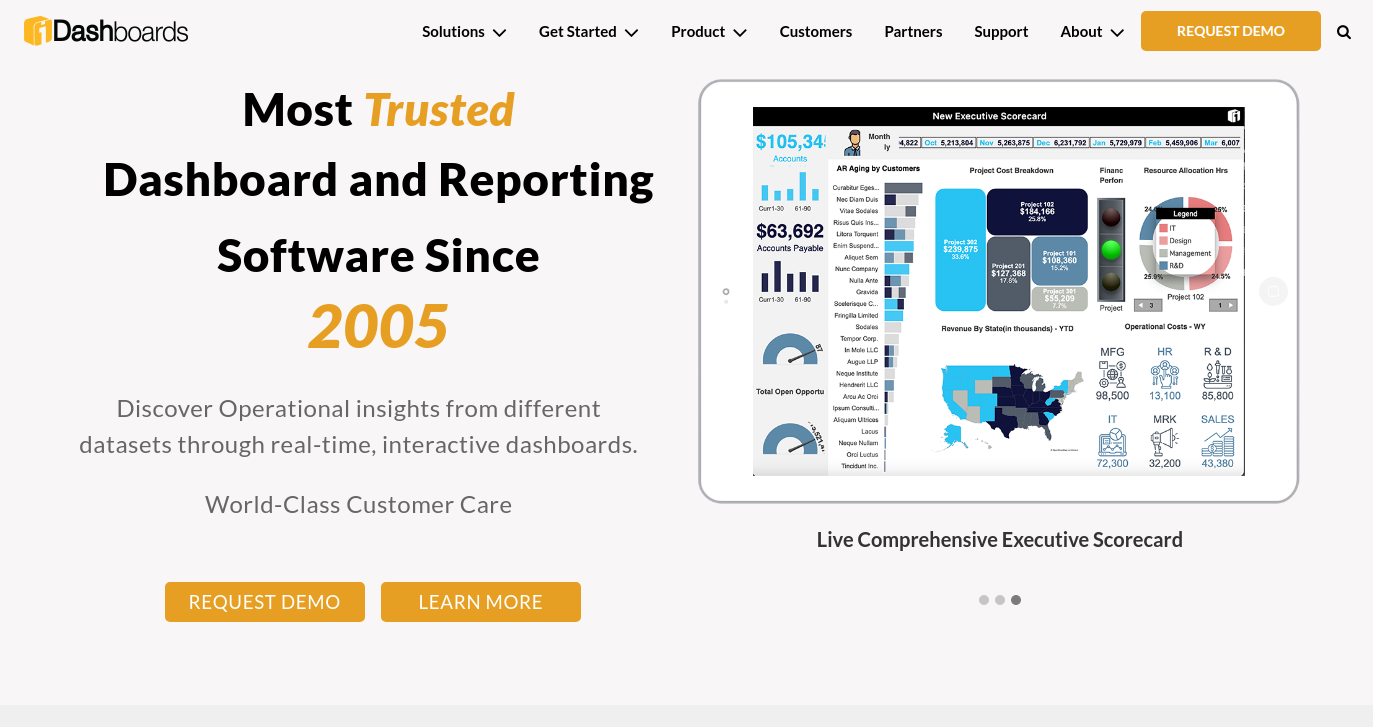 The next choice to explore is iDashboard, a fantastic self-service application fully compatible with desktop and mobile devices. It enables businesses to connect directly to databases, online applications, and CRMs.
iDashboard is well-known for its ability to share dashboards openly. It allows employees in different offices to work on the same data independently of their location. This application also includes substantial documentation, which assists developers in self-diagnosing and resolving issues.
iDashboard has a visually appealing interface that focuses heavily on the user experience. iDashboard is proud of its technical support team, well-equipped to handle consumer inquiries. Despite these benefits, it is frequently chastised due to a source file restriction.
What is Geckoboard?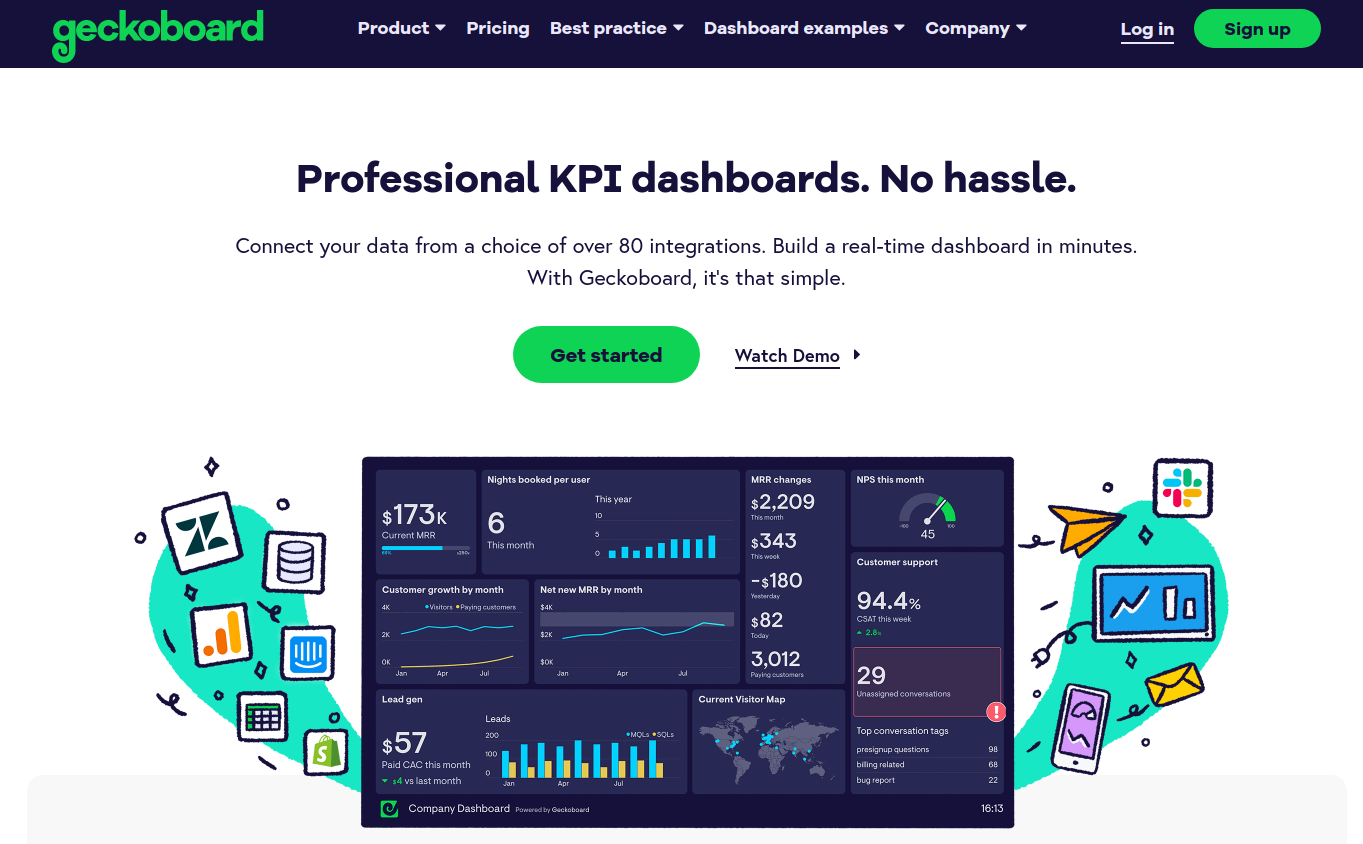 Geckoboard is a desirable business dashboard solution. It enables companies to display their data effectively on big screens. Developers designed Geckoboard for companies and individuals looking for quick data visualization.
This tool is ideal for data visualizations without deep analysis. It is widely acclaimed for its groundbreaking features, such as the neat loop feature, which enables you to cycle through several dashboards on the screen.
Geckoboard is not suitable for businesses looking for deep in-depth analysis.
How is Chartio the best cloud solution?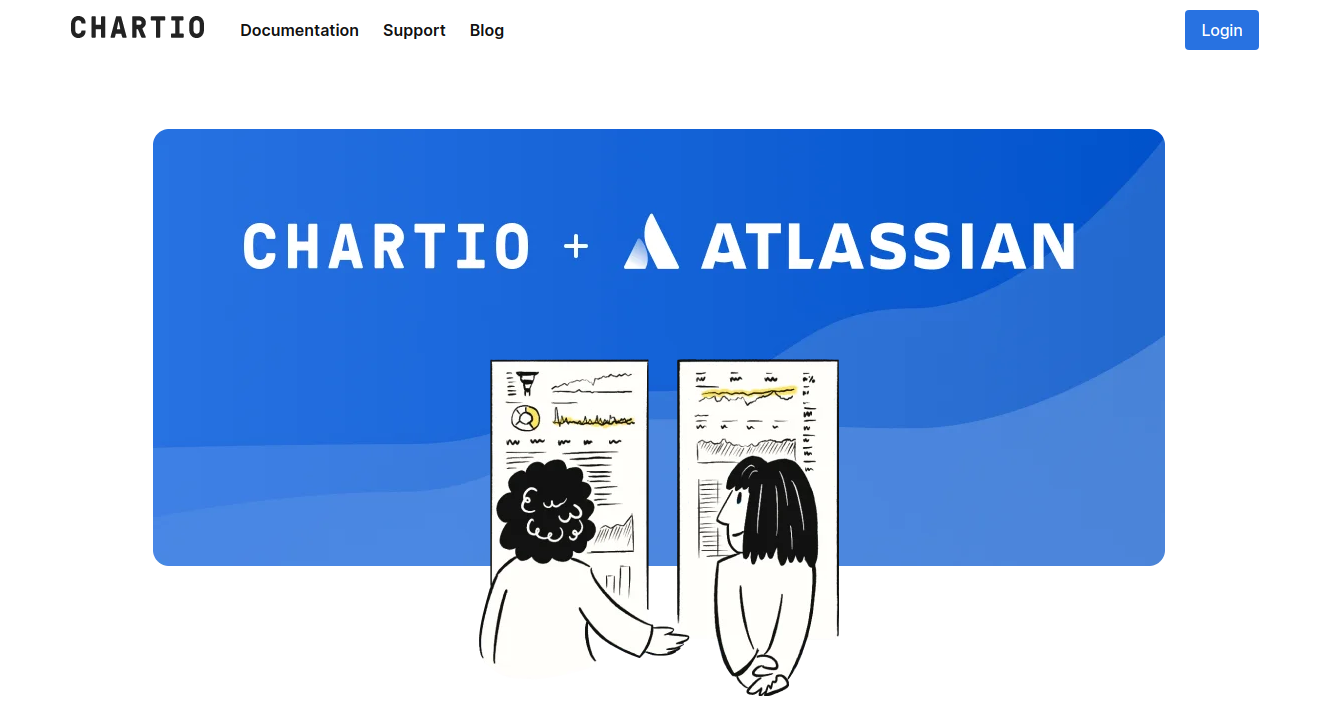 Chartio is the best cloud-only option for building modern corporate dashboards. It provides a visual SQL interface and a dedicated SQL mode.
You can construct attractive corporate dashboards. There's an excellent support team and webinars for customers.
They allow you to use their Data Pipeline tool, which enables you to alter query results. Despite these benefits, it is considered difficult to use because of the required SQL expertise.
Why is Numerics the top choice for professionals?
Professionals prefer Numerics for creating stunning business dashboards. It is a highly addictive and powerful tool for professionals, emphasizing security and multitasking.
In addition, professionals use Numerics to create stunning business dashboards on the go, but the disadvantage is that it is only ideal for experts with extensive experience with business dashboards.
What is Klipfolio?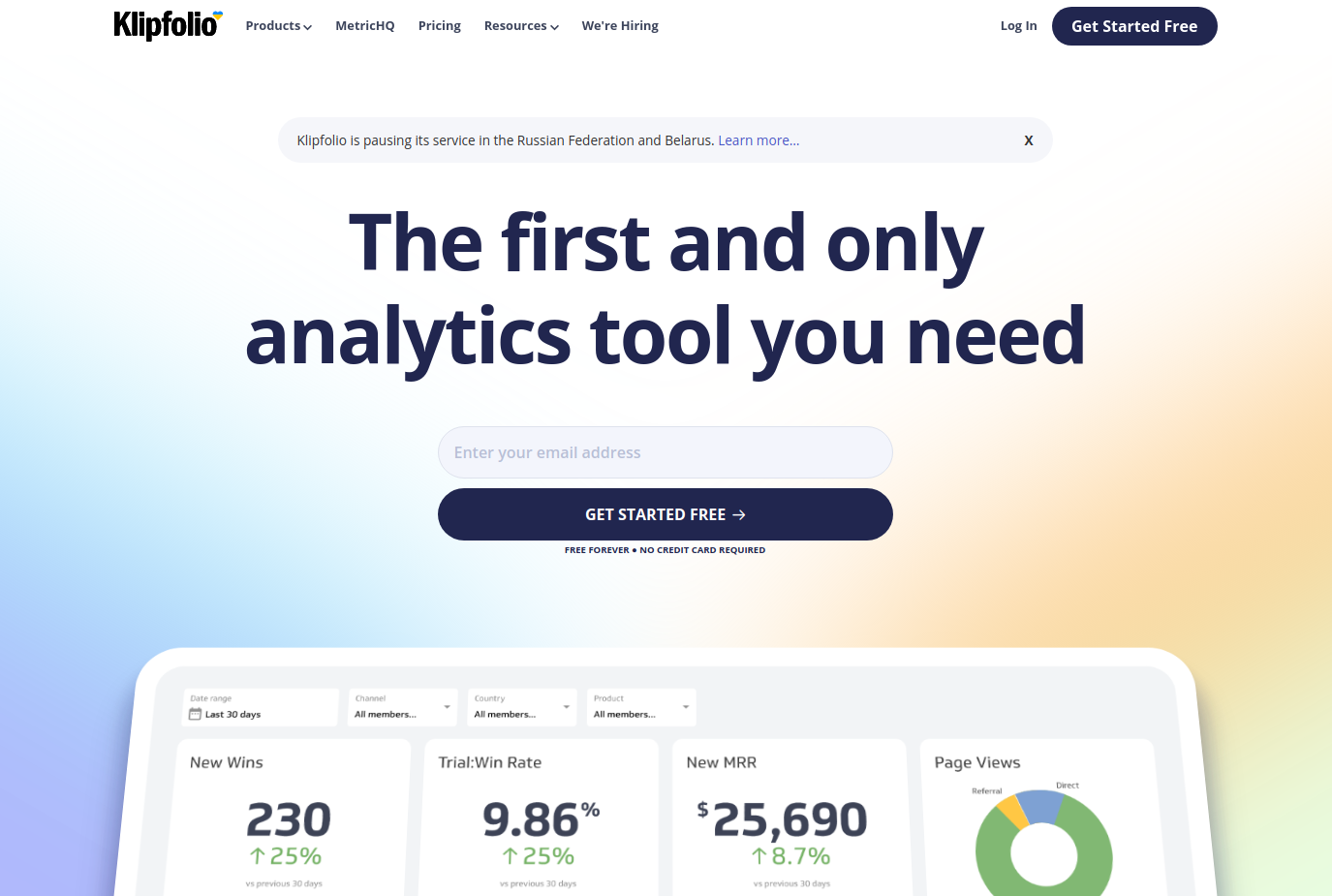 Professionals consider Klipfolio a popular dashboard-building application that lets them connect to over 100 different data sources.
It includes more than 400 KPIs, visualizations, and PowerMetrics, which aid in data analysis.
Despite these advantages, it is not liked due to its complex nature, making configuration challenges. Configurability is a crucial aspect when deciding on your following dashboard-building tool.
How is it functionally superior to tools for business dashboards?
If you're looking for a new dashboard designing tool, FusionCharts is the option since it offers excellent value for money. It also provides a wide range of desirable features.
Finally, it includes ready-to-use chart examples and industry-specific dashboards. Hundreds of well-known firms – including Apple, Google, and Atlassian – rely on FusionCharts.
To optimize your earnings and income while lowering costs, you should upgrade to FusionCharts. In conclusion, no other application offers such capabilities at a low cost.