How to monitor your brand, campaigns, and influencers across social networks
Marketing on social networks is something that no company can do without, and it is essential for small and medium-sized entrepreneurs. With the help of social networks, uncomplicated and favorable two-way communication is possible as part of the strategic management of a digital campaign.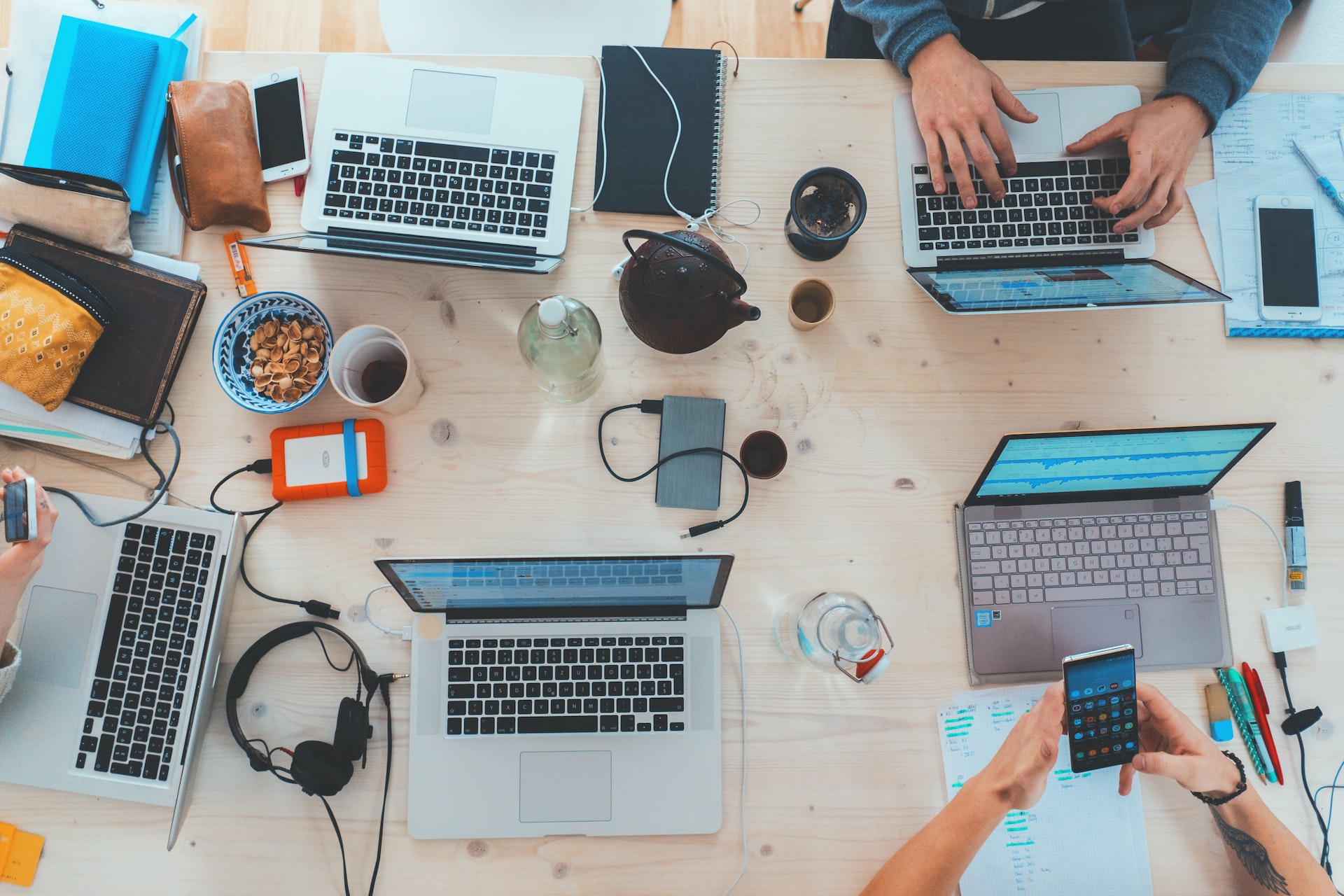 As social technology evolves, so do company executives trying to keep up with it. Every day they are trying to find ways to extract quality business value from social technologies. In the beginning, most people dismissed the possibility of social networks. Beginners who got involved sooner realized strategic advantages faster. Social technology was not a fad as many thought – it was a fundamental trigger for a shift towards future business development.
Today, we have many platforms that can help us to present our brand in the online world in the best possible way and to use social networks correctly. Allow us to introduce you to Other Perspectives.
Other Perspectives – Powerful insights to fuel your social media strategy
Presenting your brand on social media is not an easy task. In addition to all that, you have to follow campaigns and influencers that could increase your sales. With social media management, you have to deal with details that most people don't know about but are very important for business. When you think about it, wouldn't it be ideal if there was a tool that did most of that work for you? Rejoice – today is your lucky day! Wondering why? Let us introduce you to Other Perspectives, which will remove all your unnecessary headaches.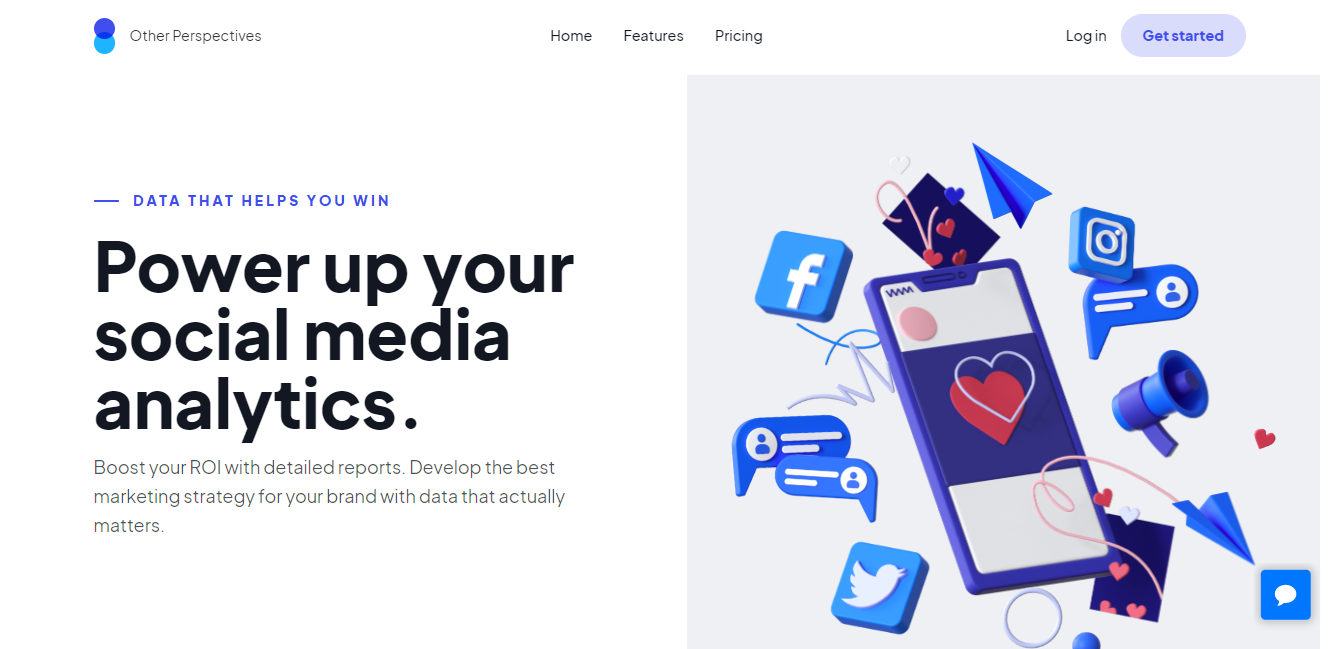 Other Perspectives is currently the most powerful and best social network management tool. It's easy to use, so you don't have to worry. By using this tool, you will be able to eliminate all competition because, over time, you will build an audience that will be interested exclusively in your content. Thinking how? This tool will make it possible. Other Perspectives has a flexible control panel that will be easy to use even by amateurs in this business.
Other Perspectives has the title of the most powerful tool for a reason. The options and features it offers are endless, so you should research them well and adapt them to your needs. With this tool, you can monitor the competition and their campaigns. Also, you can see how those campaigns are ranked in the audience. This will help you improve your campaigns and bring them to the top. One of the most essential characteristics of any successful business is strategy.
This tool will allow you to get new ideas and develop the best strategies. You will have reports and insight into analytics that will make your work uncomplicated and increase productivity. Since you have insight into the competition's analytics, analysis is also allowed. You do all this with the help of a control panel that is simple and flexible. You will install it in just a few steps, and the work will be done in just a few minutes. The dashboard displays your data the way you want it, whether it's numbers or graphs.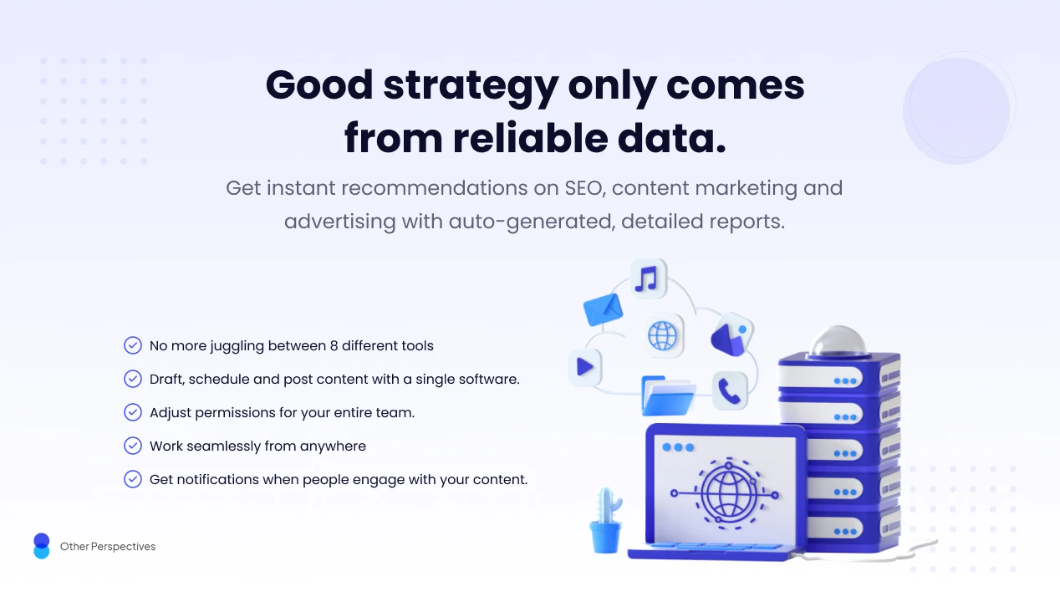 This tool integrates with many major social platforms, such as Facebook and Instagram. So you can get an insight into the analytics when it comes to these social channels. We will also reveal a secret to you. Soon you'll be able to get analytics insights for Twitter and Youtube. So hurry up and find your plan offered by Other Perspectives.
We may have already listed a lot of benefits that you get using this tool, but that's not the end. All reports can be customized, specify how you want the report to be displayed, and add a logo or your own notes. All these insights are crucial for business because they will help you make the right decisions. And why do we need the right and smart decisions? Because it is the only way to success.
Conclusion
We hope that through this article you have had the opportunity to see how essential social channels are for brand representation in the digital world. That's why we decided to offer you the best of the best, which is definitely Other Perspectives. It currently has plans on sale, so hurry to grab your perfect plan.