Six Best Free Online Logo Maker and Download Tools
When you think of a brand the first thing that pops into mind is its logo. Nike has a checkmark, Apple well an Apple with a bite taken out of it, and so on. Logos play a major part in brand recognition and generating brand awareness. But, if you're a small business and can't afford a pricey graphic design you might feel like you're left in the lurch.
That is not the case. There are plenty of tools out there that can help you create and download a logo in various sizes all completely free of charge.
What are the best free online logo maker and download tools?
PhotoDirector
PhotoDirector is our top choice because it's so incredibly beginner-friendly while still offering plenty of features that can help even those who've never touched a paintbrush in their lives create the logo of their dreams. It works on Mac, PC, and Android and all of its versions include advanced editing options like layer editing, masking, and object removal.
With PhotoDirector you can also access a massive library of free stock photos to help perfect your design. Since it is so advanced besides just making a logo, you can use it to add the said logo to business cards, as a watermark in promotional materials and so much more. The only downside is that the software does take up a lot of space in the app version.
Hatchful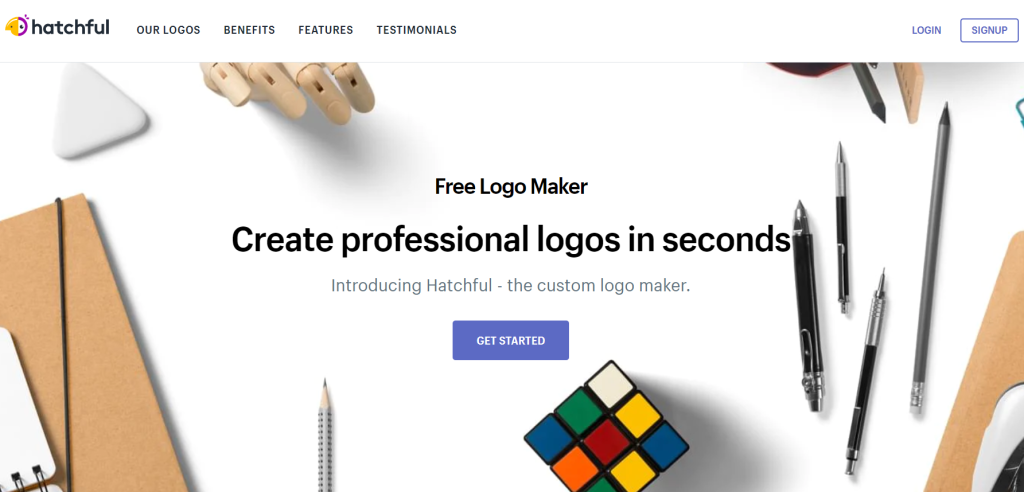 If you've ever ventured into the world of logo creation before you're probably familiar with Hatchful already. It's a free online logo maker and download tool offered by Shopify trusted by over 140,000 businesses worldwide. All you need to do is answer a few questions and the algorithm will suggest plenty of designs to choose from you can later edit to your heart's desire. If you don't like any of the suggestions, just redo the questionnaire until the perfect match appears.
This is a great option for those with no experience in design that needs some inspiration. It's completely free to use, and no you don't have to have a Shopify store to start creating.
PlaceIt Logo Maker
PlaceIt Logo Maker is very similar to Hatchful. You answer a few questions regarding your business such as its name and the industry, and then you're presented with plenty of templates that can be customized further. The tool has over 20,000 premade templates which ensure your logo won't look like anyone else.
It's also very user-friendly and basically guides you through every step of the process. Even your nana could use this one. The template categories are also abundant meaning that you can pick the general style of the logo by choosing from options like abstract, 3D, and Retro.
Logo Maker by Ucraft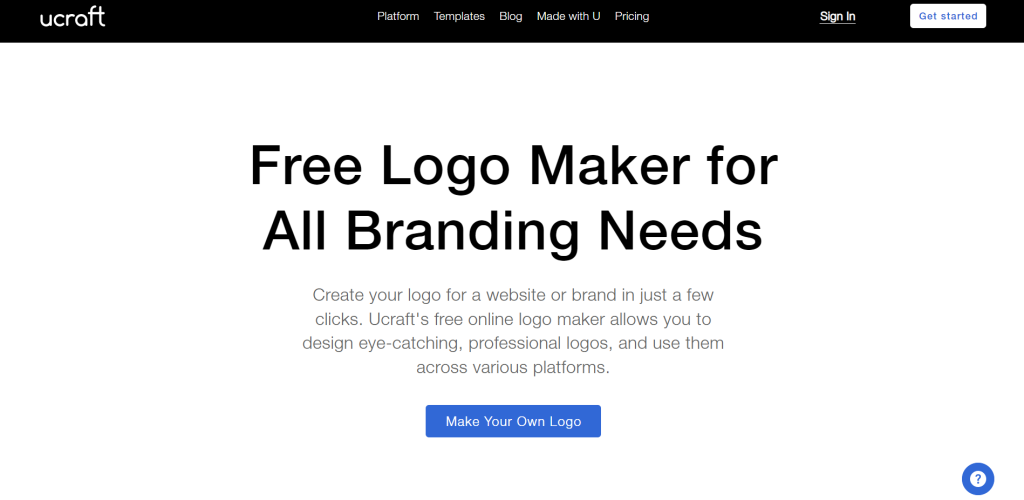 Logo Maker by Ucraft is a completely free online logo maker and download tool that's one of the top choices for beginners. With its help, you'll be able to create a stunning logo in mere minutes using a wide selection of free fonts and shapes. It doesn't generate a pre-made template for you but instead allows you to start from scratch.
So, if you need some help with logo ideas this isn't the one for you. But, if you're on the creative side and want to design something completely unique, Ucraft is a great choice.
Canva Logo Maker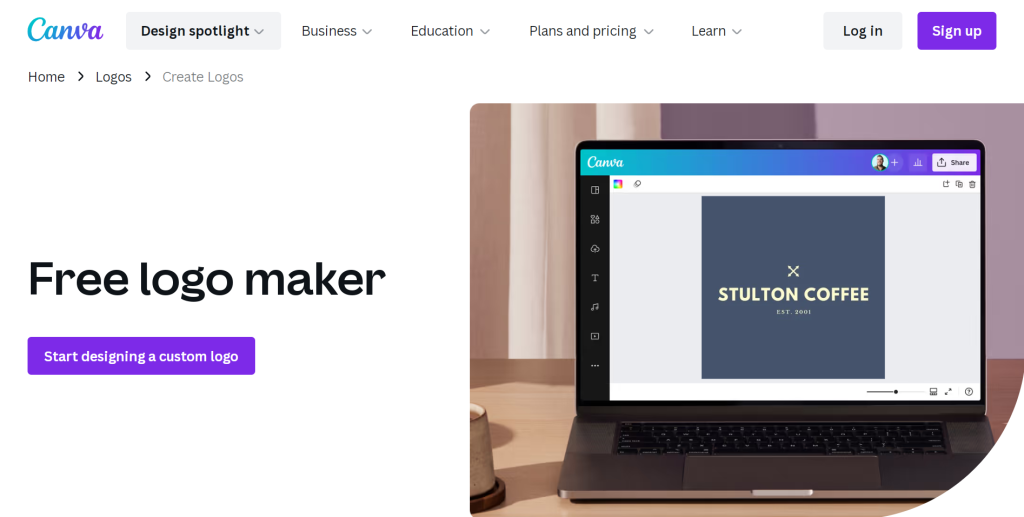 Canva is a massively famous tool for all things design, but it also has a logo maker that's completely free to use. You do need to register to use any of their services, but all that it takes is a quick connection with your Gmail account. Canva's logo maker is a great all-rounder as it allows you to both choose from templates or create something from scratch – it's entirely up to you.
Squarespace Logo Maker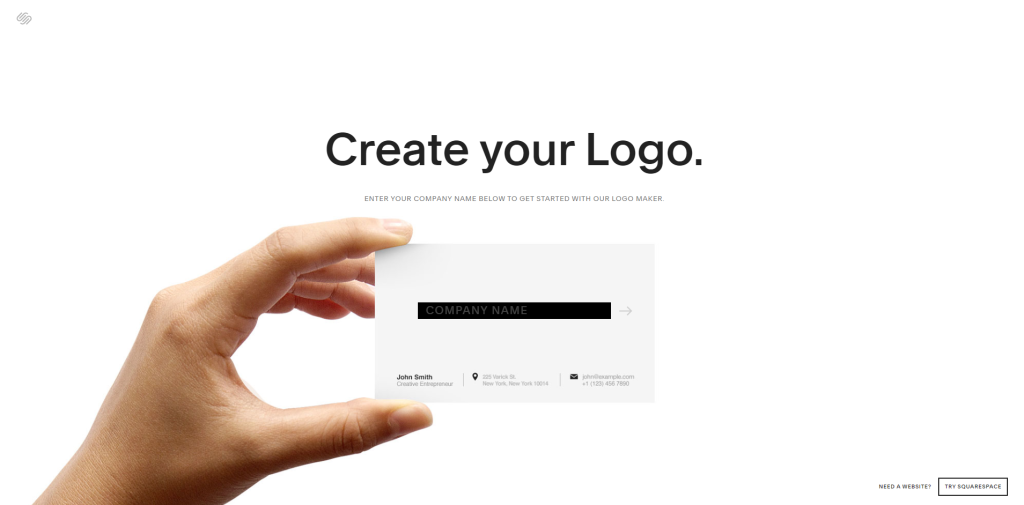 Even though it's a bit more limited than some of our other recommendations Squarespace's logo maker has everything you need to create a simple logo and kick off your brand journey. Just like Canva, you do have to create a free account to use it, but once you do you're free to download it up to a size of 5000px.
One standout feature of this free online logo maker and download tool is that it allows you to preview the logo on business cards and your website.
Final Thoughts
Not having a gigantic budget doesn't mean you have to give up branding, you'll just have to put some elbow grease into it. Have any other thoughts or recommendations? Feel free to let us know in the comment section below.