WordPress Plugins You Must Have When Starting a New Website
This post revealed our professional picks for the must-have WordPress plugins.
You may subsequently realize that you require extra plugins depending on individual demands, but regard this selected plugin collection to be an excellent starting point.
Plugins assist you in optimizing your website, protecting it from spammers, and improving user engagement. Many businesses are now opting for custom WordPress development in which they can get custom plugins that they require for their website. Having the appropriate WordPress maintenance services and plugins might help you grow your online business. This post revealed our professional picks for the must-have WordPress plugins.
Of course, before launching a new website on WordPress you'll need to invest in the right WordPress hosting solution. You could opt for a standard shared hosting plan, but you'll get more flexibility from a cloud hosting solution offered by a platform like Cloudways.
Starting a new website can be considered a big project. To keep track of your projects, you should make a project description to have it all planned.
WP Reset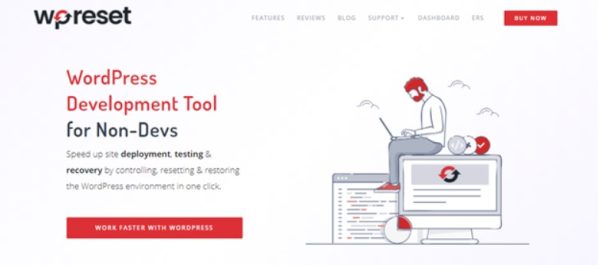 WP Reset rapidly restores the site's data to its original installation settings without altering any assets. It removes all modifications and data or selected elements such as theme settings. Because of the built-in snapshots that allow 1-click restore capabilities, WP Reset is quick and secure to use. This plugin may also install ten additional plugins all at once. Problems with your site, such as being unable to log in, seeing a white screen, or your admin permissions not working, can be resolved with the Emergency Recovery feature.
You may quickly wipe out a slew of unwanted piled-up files while keeping your other data secure. It features various fail-safe techniques to ensure that data is never unintentionally lost.   It's the only non-developer WP customization system that facilitates sophisticated reset. It expedites the testing process by allowing you to reset configurations and re-test software quickly.
Coming Soon & Maintenance Mode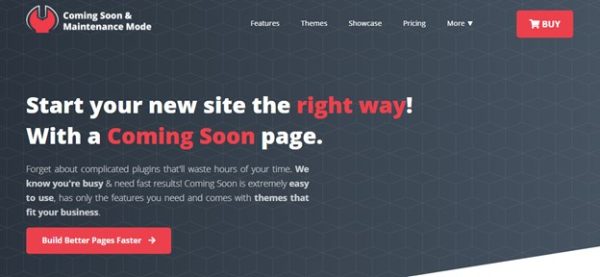 When easy-to-use extensions have all the capabilities you might need to build a great and unique website, you don't always need to hassle programmers to create primary sites like a coming soon code page.
We propose utilizing Coming Soon and Maintenance Mode – your visitors will be pleased with both the design of the site and the efficiency with which it was created.
Attractive, readily adjustable templates that match and adapt to any business will allow you to create a site for your offline or online brand quickly. More significantly, it will assist you in rounding out your brand by labeling the plugin by your agency's design aesthetic, just as you would with any other necessary items that enable your firm to be profitable and fully capable.
Ensure you provide your visitors with a straightforward, appealing, and practical webpage.  The Coming Soon & Maintenance Mode plugin can assist you in accomplishing this task quickly.
WP 301 Redirects
WP 301 Redirects allows creating automated redirects for any post or page with an incorrect or broken link and handling affiliate links. These can result in significant traffic, sales, and customer departure. The plugin offers assistance for all of your broken links, outdated material, errors, and broken links. This extension can handle any redirection, whether you require clear outbound affiliate links or you've changed the architecture of your URL.
This add-on ensures that any removed site or the page does not result in a corrupted URL and a 404-error response. This will save you effort and guarantee that your visitors arrive at the correct page and URL. You are still given statistics that you could use to study your market, and it includes incredible support ready to assist you if something terrible happens.
.
WP Force SSL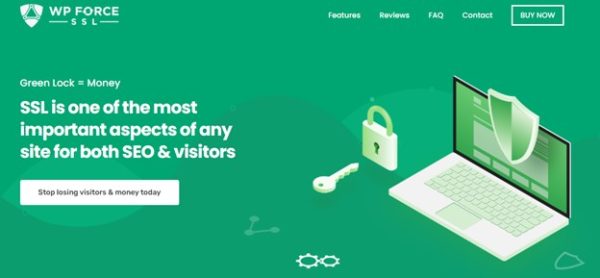 This plugin provides detailed information about the SSL certificate, such as which site it was issued to, who published it, if it is now valid, and when it needs to be renewed.
WP Force SSL features a handy function called the Content scanner that checks the entire website in a couple of moments. This ensures that you don't have any combined content issues (for example, HTTP and HTTPS content tangling), which is essential for maintaining a secure site. The add-on also provides continuous SSL tracking, looking for numerous possible issues and informing you. It simplifies your life by providing a centralized platform where you can find whatever you need in one location.
WP Sticky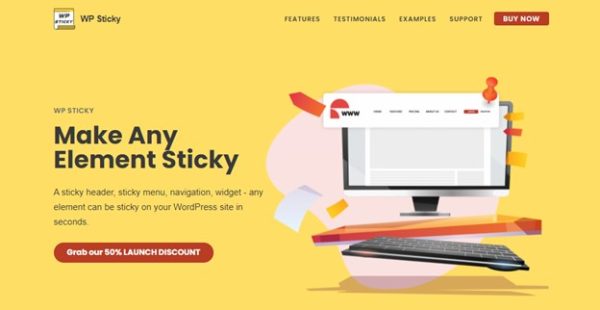 WP Sticky is a plugin that lets almost anybody build an unlimited number of sticky components without writing a single line of code. WP Sticky is adaptable to any theme, editing tools, and plugin. Thus incompatibility concerns are out of the question. However, if an issue arises, the creators offer immediate access to support personnel that will assist in crossing the seas. This software may generate sticky navigation or a sticky header and quite nearly whatever you desire, such as a clip, a special offer, and so on.
This add-on is highly suitable for businesses or people who operate with many clients, and the price isn't too high compared to some other tools available today.
.
Simple Author Box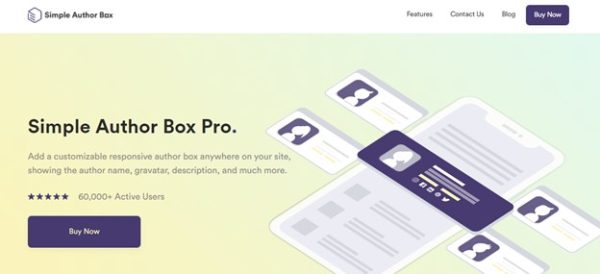 The Simple Author Box plugin lets you include an utterly responsive author box at the bottom of your article. It will look beautiful on any device, from a smartphone to a desktop PC. It provides all the resources you'll have to construct author boxes, ultimately giving all critical info regarding your writers.
Besides being gorgeous and flexible, it also gives you many additional chances that WordPress does not supply by default. This extension covers everything from introducing guest authors to your articles without having to establish user profiles for them to assigning numerous writers to a single post.
The free version's options for customizing each writer box on your website are restricted, while the PRO edition's options are nearly limitless.
Jetpack – WP Security, Backup, Speed, & Growth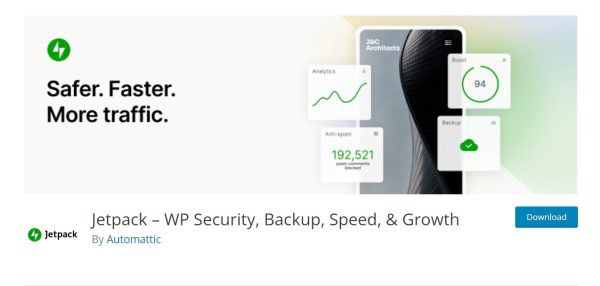 With one of their easy and economical Jetpack Jetpack – WP Security, Backup, Speed, & Growth plans, you can add additional services like spam prevention, regular backups, and SEO tools. Another significant advantage of Jetpack is that all of its functionalities are hosted on WordPress.
Since WordPress relieves part of the burden on your site, it will assist your website in performing smoothly even with the additional functionality.
The Jetpack dashboard provides a summary of the services you're utilizing. Consider Jetpack to be the ideal toolbox for your WordPress blog. It includes features to assist you in designing your site, tracking data, improving social sharing, and preventing assaults.
Akismet Spam Protection
Akismet Spam Protection is the primary anti-spam tool developed by Automattic, the parent organization of WordPress. A trash function immediately prevents the most severe spam, which improves your site's performance and spares you some disk space. There's a cause it's so successful, and you should be if you're not currently using it.
Akismet analyzes your remarks and signup entries against our worldwide spam collection to prevent unwanted information from being published on your website. You may evaluate the comment spamming it detects on your website's "Comments" admin panel. Once downloaded, you must get an API key to utilize the service. Try clicking "Get your API key" and proceed to the next step.
UpdraftPlus WordPress Backup Plugin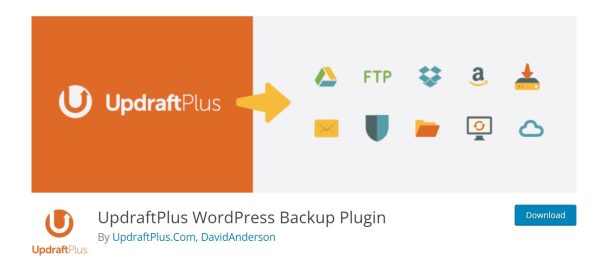 You have complete control over how often your site is supported where those copies are kept using UpdraftPlus. Backups and recovery are made easier using UpdraftPlus UpdraftPlus WordPress Backup Plugin.
It is the world's top-placed and most successful periodic backup plugin. It has more cloud backup choices than the majority of other addons. You can save your files and information to the web and recover them with a simple click.
UpdraftPlus is the most acceptable backup alternative if you don't want to sacrifice speed. It utilizes fewer system resources than most rivals since it is well tuned for system availability. Furthermore, restoring a prior website version does not necessitate logging into your web host's management interface.
WP Super Cache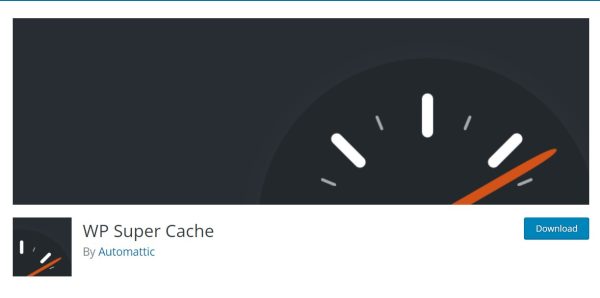 Loading a complete web page from the beginning requires a while. As a result, your browser will save information from previously viewed websites in its cache.
WP Super Cache plugin provides cached files based on three distinct performance systems: Expert, Simple, and WP-Cache caching. There's also the possibility of regularly preloading and clearing out your garbage cache files to keep your site going smoothly.
Rather than running the entire PHP program, static web pages are delivered. Consequently, it does not need to get as much "new" information on the topic, resulting in a speedier load time. Static HTML files will be given to 99 percent of your guests. A stored file can potentially be served hundreds of times. Other users will be given store files that are specific to a particular session. If they are signed in or have left comments, their information will be shown and stored for them.
Yoast SEO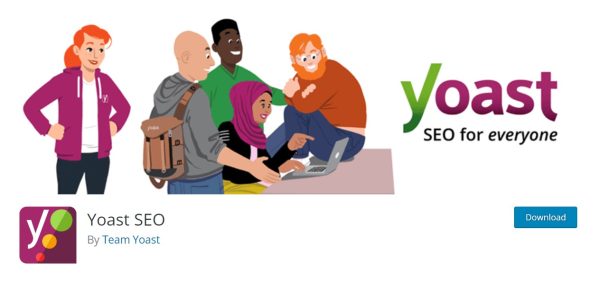 Many of your decisions as a web designer for a new client's website will influence its search engine performance. You cannot, however, accomplish it alone.
Yoast SEO is a WordPress plugin that will assist you and your clients optimize the keywords and content on their sites. There is also a paid edition with more features and the ability to improve your site for up to 5 keywords. You may use this valuable tool to choose a term and optimize your site around it. It has many capabilities, such as automated SEO refinement of canonical URLs and meta tags, sophisticated XML sitemaps, and title and meta description layouts. It also speeds up the loading of your website.
iThemes Security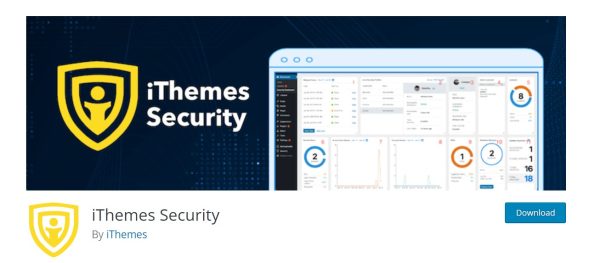 iThemes Security is crucial to keep watch of your site's safety status, and this plugin notifies you of any modifications implemented to your site. In reality, once installed, the plugin immediately begins analyzing your site and executing all security requirements. The Pro edition provides you with even more security and activity tracking. It features numerous levels, such as Password Requirements, to make your login as secure as possible. You may also pick between two distinct configured different users for various degrees of safety: clients or buyers. Individuals should be banned, assaults should be scanned for, and any efforts to hack into your site should be blocked.
Conclusion
When developing a WordPress website, there are several options, and add-ons are often the best way to achieve this diversity in development and design. It would take too much time when you would have to perform all the essential duties manually. And hiring a web professional to create them for you would be too expensive. Extensions deal with these complex tasks, so you don't have to.